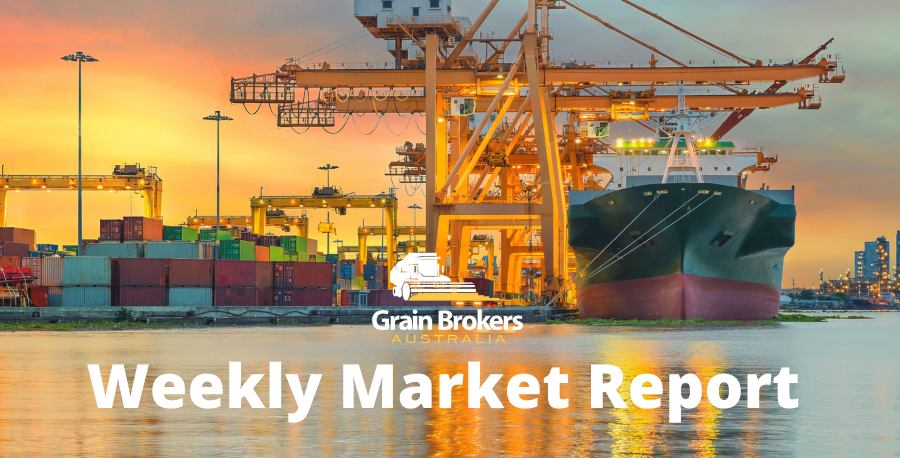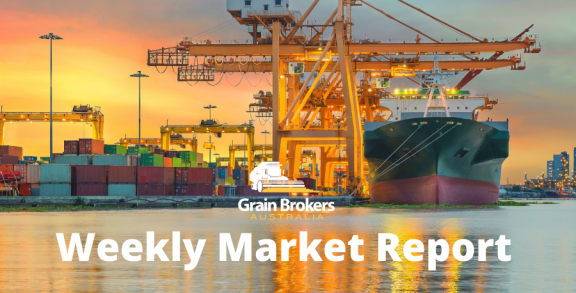 The Chinese Yuan value of grain imported by China last year rose by 13.7 per cent, but the quantity actually declined by 10.7 per cent compared to 2021 as an appreciating United States dollar pushed up the cost of imports and China's strict COVID lockdown eroded domestic demand, particularly from the stockfeed industry.
Total imports of grain such as soybeans, corn, wheat, barley and sorghum finished up at 146.9 million metric tonne in 2022, according to the General Administration of Customs. While it did decline, it still rates second to the record 164.5MMT of grain imports in the 2021 calendar year. The quantity imported was equal to 21 per cent of domestic grain production and soybeans remained the biggest single item on the Chinese shopping list, making up 62 per cent of incoming shipments.
However, a huge gap remains between domestic supply and demand, a scenario that is expected to see the quantity of grain imports stabilise in 2023, assuming average Chinese production. That said, feed grain demand has declined as improvements in stockfeed rations have led to a reduction in inclusion rates of corn and soybean meal by the intensive livestock industry.
Chinese customs data released last week put December corn imports at 870,000 metric tonne, taking total imports for 2022 to 20.62MMT, down 27.3 per cent from 28.4MMT in the previous year. And Chinese purchasing channels are diversifying, with Brazil, the world's second-biggest exporter, now an approved origin. In fact, the very first shipment under the new agreement arrived early in the New Year, and the 68,000 metric tonne cargo officially cleared customs at the port of Xinsha in Guangdong Province on January 7.
Until now, China had relied on the United States and Ukraine to meet most of its corn import demand, but those pathways have become fragile with the war in Ukraine and tense relations with the US. Adding Brazil to the shopping list will lower geo-political risk and increase the security of supply. The harvest windows are also quite complimentary with Brazil in the southern hemisphere and China in the northern hemisphere, substantially decreasing seasonality issues.
China is the world's largest importer of soybeans, accounting for around 60 per cent of annual global soybean trade. According to customs data, imports in December jumped 19 per cent to 10.56MMT compared to a year earlier, the highest monthly total since June 2021. Buyers looked to replenish tightening supplies ahead of the New Year after several lower-than-expected monthly totals had pushed domestic soybean meal prices to record levels.
Total soybean imports for 2022 were down 5.6 per cent year-on-year to 91.08MMT, the second consecutive annual decline as surging global prices and internal logistics issues restricted imports. The dramatic supply increase in December pushed domestic crush margins into negative territory as the high global prices and weakening soybean meal demand ahead of the Lunar New Year took their toll on soybean meal values.
Brazil was the biggest supplier with 54.39MMT, down 6.45 per cent on 2021 volumes, the second successive annual fall. Imports for the US slipped by 8.48 per cent to 29.5MMT and shipments from Argentina fell by 2.08 per cent to 3.65MMT.
Nevertheless, China's reopening after three years of strict zero-COVID policies is expected to herald a rebound in meat demand and a recovery in pig and poultry numbers. Future soybean imports will primarily be driven by the outlook for stockfeed demand and the soybean meal inclusion rate in stockfeed rations.
There are also moves afoot to boost domestic cultivation of soybeans as part of Beijing's drive to increase self-sufficiency. As a result, China's soybean area and output reached record highs in 2022, helping reduce China's dependency on external suppliers.
Domestic production totalled 20.28MMT, marking a year-on-year increase of 23.7 per cent, and the first time the country produced more than 20MMT. The final planted area finished up at 10.2 million hectares, up 21 per cent, or 1.82 million hectares, on the 2021 area. It was the largest area committed to soybean production since 1958.
Wheat imports for December last year came in at 1.08MMT, extending total imports for 2022 to 9.96MMT, up 1.9 per cent year-on-year. Australia accounted for more than 60 per cent of that volume and follows a 19.1 per cent increase in 2021 compared to 2020, where Australia was also the biggest supplier. The average cost of China's wheat imports in 2021 was US$312.90 per metric tonne, 12.8 per cent higher than the previous year and in the first three quarters of 2022, that number had risen another 18.5 per cent to an average of US$370.70 per metric tonne.
December was quite a big month for barley imports with 480,000 metric tonne clearing customs, elevating full-year imports to 5.76MMT, down a staggering 53.8 per cent compared to 2021. On the other hand, sorghum imports of just 100,000 metric tonne in December was the lowest monthly total for the year, but full-year imports rose 7 per cent to 10.14MMT. While barley remains off-limits, China continues to be Australia's biggest sorghum destination.
However, sentiment between Australia and China appears to be changing with a warming of diplomatic relations to welcome the New Year. The ban on coal has already been lifted with several cargoes trading into China this month, and speculation is mounting of an end to the barley standoff that saw an 80.5 per cent tariff imposed on Australian barley imports in May of 2020. After three consecutive record or near record harvests, and a large exportable surplus, Australian barley farmers are certainly hoping the recent rumours will be a case of 'where there's smoke there's fire'.
Call your local Grain Brokers Australia representative on 1300 946 544 to discuss your grain marketing needs.