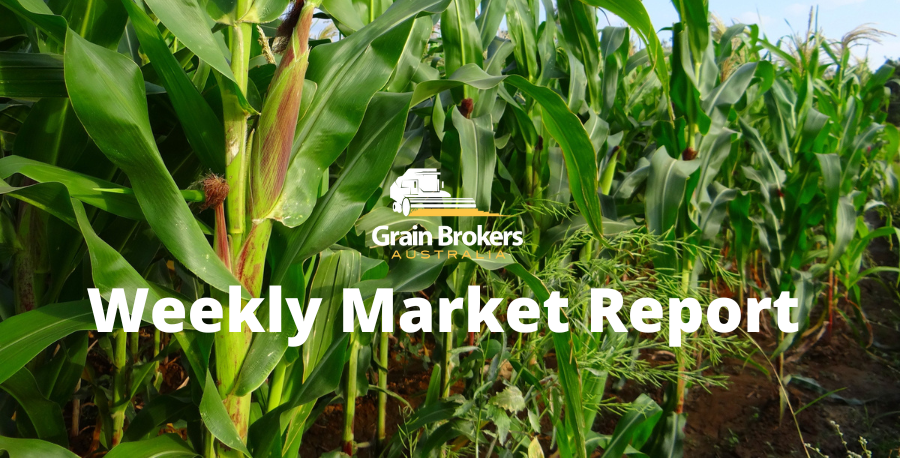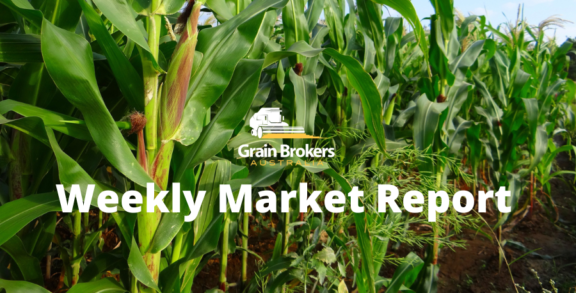 South Africa appears set for another bumper corn crop in 2023/24, with the planted area expected to be similar to last year and the South African Weather Service (SAWS) confident of a wetter-than-usual summer in the northeastern provinces of the country where most of the corn is grown, despite the El Nino threat.
The African nation is the continent's biggest producer of corn and, based on the current 2023/24 production projection, will be the eighth largest producer globally, a position it also held in the 2022/23 season when it produced its second biggest crop on record.
The latest seasonal outlook from SAWS, which looks five months ahead, still projects a wet summer for the northeast of the country and a dry one for the central and western regions. However, the optimistic outlook is clouded by the El Nino weather phenomenon, which typically brings drier conditions to South Africa, particularly over the eastern parts of the country.
According to SAWS, much of the summer grain belt extending into the northern reaches of Free State and parts of North West province, the largest and second-largest corn production provinces, respectively, are seen as relatively wet in the early summer months, with conditions becoming progressively drier in the new year. The eastern sections of the grain belt in the province of Mpumalanga are expected to remain wet until March next year. These three provinces typically account for around 90 per cent of South Africa's corn area.
South Africa's Crop Estimates Committee (CEC) released its first planting intentions estimate on October 26, with farmers expected to plant 4.47 million hectares of summer grains and oilseeds, a two per cent increase on last season's area. Of this, 2.64 million hectares is earmarked for commercial corn production, also up two per cent on the previous year and four per cent higher than the 10-year average of 2.53 million hectares.
The commercial corn area comprises 1.58 million hectares of white corn and 1.05 million hectares of yellow corn. An additional 300,000 hectares of corn, mainly the white variety, is planted by subsistence farmers and used on farm for human and livestock consumption. The other two major summer crops are soybeans and sunflower seed, with planted areas of 1.07 and 0.6 million hectares, respectively.
Applying the average commercial yield for the past three seasons of 5.1 metric tonne per hectare for white corn and 7.1MT/ha for yellow corn delivers a production estimate of 15.2 million metric tonne for next year's harvest. Add the subsistence production of around 0.6MMT, and the average yield falls back to 5.52MT/ha for total output of 15.8MMT, 7.6 per cent lower than the 17.1MMT harvested earlier this year. The CEC is currently using a national average yield of 5.8MT/ha, marginally lower than the record of 5.9MT/ha in the 2017 harvest. In last week's global supply and demand update, the USDA pegged South African corn production at 16.8MMT.
While some will say that using the average yield of the last three seasons could be optimistic, considering they were the second, third and fourth largest crops on record, South African production appears to have gone to a new level. Corn yields have almost doubled in the past 20 years by adopting new production technologies, such as genetically engineered seed and more efficient and effective farming practices, including precision and conservation farming. With the added help of favourable weather conditions, South Africa's five largest corn crops have been grown in the last seven years.
The USDA is calling domestic consumption 13.6MMT in 2023/24, 4.6 per cent higher season-on-season, with the food, seed and industrial use pegged at 6.1MT and the stockfeed sector expected to consume 7.5MMT in 2023/24. This is despite the worst Highly Pathogenic Avian Influenza outbreak since 2017, with seven of the country's nine provinces affected. Around five million layer hens, 20 per cent of the population, and 2.5 million broiler breeders, 30 per cent of the population, have reportedly been culled since May in a concerted effort to control the outbreak.
Based on the current production estimate, South Africa should maintain its status as a net exporter of corn next year, consolidating its position as a minor but consistent global supplier. The USDA has South African corn exports pencilled in at 3.4MMT in the 2023/24 trade year (October to September), down from 3.7MMT in 2022/23.
The top three destinations last season purchased only yellow corn, and they were Taiwan, which imported 0.72MMT, followed by Japan with 0.61MMT and Vietnam with 0.35MMT. Mexico, Italy and Botswana were next on the list, purchasing 0.34MMT, 0.27MMT and 0.24MMT of white corn, respectively. China received its first bulk cargo of South African corn earlier this year, with 108,000 metric tonne of yellow corn departing South African ports between March 25 and April 14.
With 2.1MMT already exported in the current marketing year, Taiwan remains the primary destination, with 0.46MMT of yellow corn shipments dispatched to the end of October. South Korea has jumped into second spot with 0.44MMT, followed by Japan with 0.42MMT and Vietnam with 0.18MMT of imports, all yellow corn. Botswana is next on the list and the primary white corn buyer with 0.13MMT. China's purchases in the current marketing year total one panamax cargo of 56,000MT, which sailed from its South African loadport last month.
Domestic corn prices have declined by more than 20 per cent over the last year, much in line with the fall of global corn values. However, export competitiveness was supported by a depreciation in the value of the South African rand. Local corn is currently trading close to export parity values, indicating a solid exportable surplus in the local market. Prices are expected to maintain a strong correlation with export parity levels ahead of next year's harvest but will undoubtedly be sensitive to any downward revisions to the local production outlook as the season progresses, changes in global values, and South Africa's volatile exchange rate.
Call your local Grain Brokers Australia representative on 1300 946 544 to discuss your grain marketing needs.