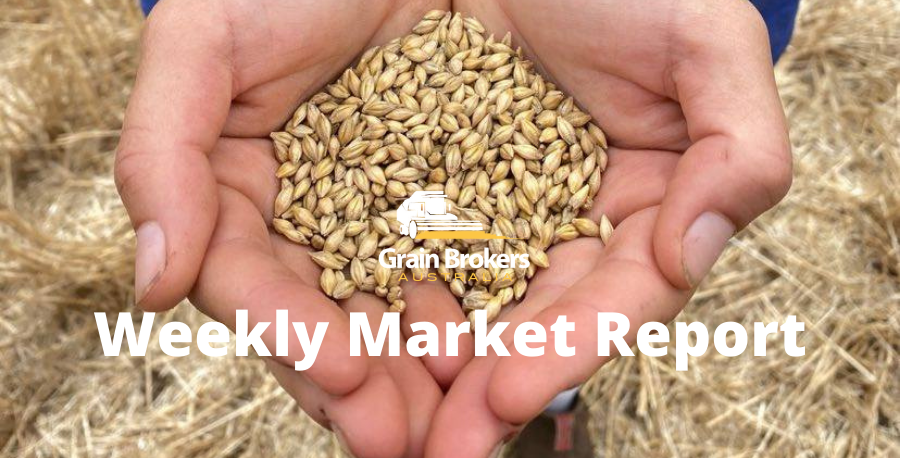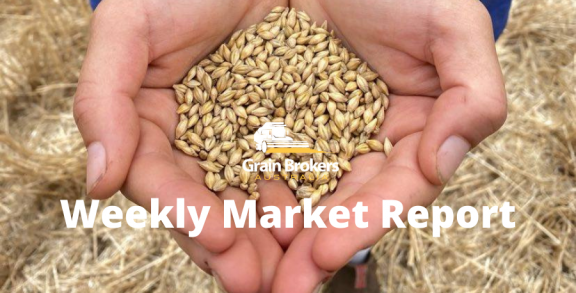 Kazakhstan's grain production rebounded dramatically last harvest thanks to far more favourable growing conditions than the previous season. The higher production and strong international demand for milling wheat and flour have seen exports rebound in the current marketing year, but the government will also be looking to rebuild wheat stocks to avoid a repeat of last year's temporary export quotas.
On January 31, 2023, Kazakhstan's Bureau of National Statistics published its final 2022/23 crop report outlining the planted area, harvested area, yield and production for the country's main crops. The Bureau pegged winter and spring wheat production at 16.4 million metric tonne, up 39 per cent on the 11.8MMT produced in 2021/22, and the largest wheat output since the 2017/18 season. This came off a harvested area of 12.8 million hectares, up less than one per cent year-on-year. The 1.28 metric tonne per hectare yield was 38 per cent higher than the disastrous 2021 harvest.
Barley output staged a similar recovery, with the Bureau calling the final production of winter and spring varieties 3.3MMT collectively, also up 39 per cent compared to the 2021 harvest. The harvested area of 2.18 million hectares was almost one per cent higher season-on-season, and the yield of 1.51MT/ha was a 37 per cent improvement on the previous harvest.
Total oilseed production came in at 3.1MT according to the Bureau, down five per cent compared to the 2021/22 season, despite a 15 per cent increase in the harvested area. Sunflower seed is the main oilseed grown in Kazakhstan, making up two-thirds of total production. Soybeans make up around 16 per cent, rapeseed around 10 per cent, and cottonseed makes up the balance.
Corn is the country's dominant row crop, with production from the harvest that concluded in late November coming in 3 per cent lower year-on-year at 1.1MMT. While the harvested area was unchanged at 190,000 hectares, the yield was down 3 per cent to 5.83MT/ha.
Among the other crops of note in the government crop report was rice, with production of 0.43MMT, down 10 per cent compared to 2021 off a lower harvested area. Cotton was next on the production volume list with 0.36MMT, and then oats with 0.23MMT. Rye and sorghum round out the list of Kazakhstan's major crops, with combined production of less than 0.1MMT.
The Astana bureau of the USDA's Foreign Agricultural Service is pegging domestic wheat consumption at 6.45MMT, with 4.85MT going into food, seed and industrial channels such as flour mills, and 1.6MMT going into the stockfeed sector. For barley, the stockfeed sector dominates demand at 1.9MMT, with only 0.3MMT going to food, seed and industrial consumers such as the internationally owned Efes and Carlsberg breweries.
On the trade front, wheat exports in the first four months of Kazakhstan's marketing year (September/August) were 3.68MMT, more than 31 per cent ahead of the same period in 2021. Uzbekistan has traditionally been the biggest destination for Kazakhstan's wheat and flour exports, and in the last four months of 2022 it imported 1.58MMT, almost 43 per cent of the total volume and more than 36 per cent higher than in the previous corresponding period.
Afghanistan maintained its customary position as the second biggest customer, importing 1MMT of wheat and flour in the four months to December 31 last year, 27.6 per cent of export sales and up more than 82 per cent year-on-year. Third on the volume list was Tajikistan, with 0.52MMT of wheat and flour imports from its northern neighbour in the four-month period, up 27 per cent on the same period a year earlier.
Iran and Turkmenistan are traditionally next on the volume list, but imports decreased 33 per cent to 0.11MMT and 38 per cent to 0.14MMT, respectively, across the four months. The big mover was Azerbaijan, who shipped 0.16MT of wheat and flour across the Caspian Sea to Baku in the September to December window, an increase of 152 per cent and almost equal to total imports in the entire 2021/22 marketing year.
The increase in exports was despite a prolonged shortage of rail cars used to move goods such as grain and flour throughout Central Asia. It is normal to see a supply squeeze immediately after harvest, but this season it has persisted for more than six months. Kazakhstan's railway authorities have pointed the finger at rail operators in Russia, China and Uzbekistan, who have reportedly removed rolling stock from the system. According to Kazakhstan's largest flour miller Kostanay, its exports were around 30 per cent of planned volumes last month due to the scarcity of suitable rail cars.
The robust export pace is forecast to continue for the rest of the marketing year on the back of solid demand from traditional customers throughout Central Asia. Many are looking to rebuild stocks that were run down due to trade restrictions imposed during the coronavirus pandemic, and now the war in Ukraine.
FAS is calling Kazakhstan's 2022/23 wheat and flour exports 9.5MMT, a 12.4 per cent increase on the 8.46MMT exported the previous season. That would see the country's ending stocks more than double from 1.6MMT to a very comfortable 3.5MMT at the end of August this year. The USDA went a step further in its global supply and demand update last week, increasing exports to 10.5MMT but pegging ending stocks 1.1MMT lower at 2.4MMT. Exports of that magnitude would be second only to those of the 2011/12 season.
Kazakhstan's barley exports in the last half of 2022 were up 258 per cent to 0.58MMT compared to a year earlier. Iran was the top buyer with 0.28, almost half to export volume, up 515 per cent on the same period in 2021. China was the second biggest customer with 0.16MMT, 888 per cent higher than the last half of 2021, as Chinese importers scour the world for competitively priced stockfeed. The impressive start to the marketing campaign has encouraged FAS-Astana to increase its full marketing year export estimate to 0.9MMT, double that of the previous season.
Call your local Grain Brokers Australia representative on 1300 946 544 to discuss your grain marketing needs.