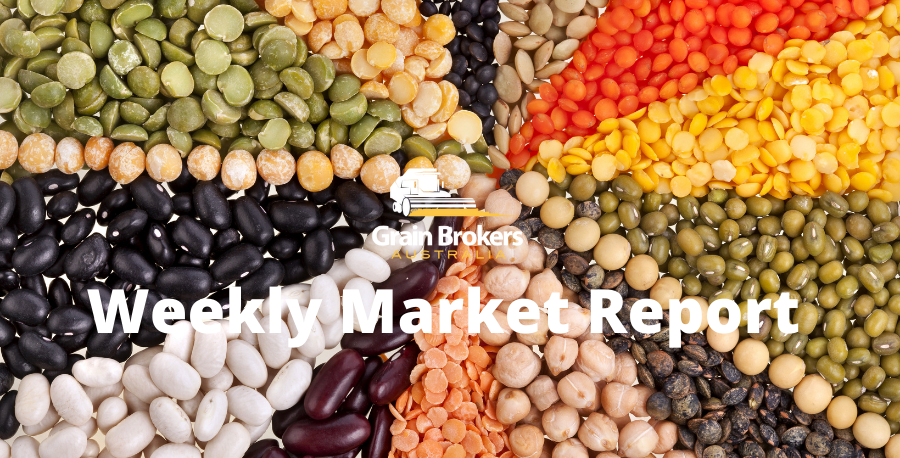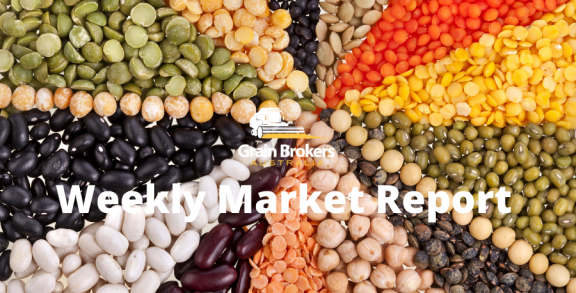 A food crisis of epic proportions is brewing in Pakistan due to torrential rains and catastrophic flooding in late August and early September. Less than 40 per cent of Pakistan's land area is arable, yet around one-third of the country's land mass was submerged, demonstrating the sheer scale of the recent flood event. More than three million hectares of crops have been lost or damaged, and as many as 33 million citizens, or 13 per cent of the population, have been displaced and are scrambling to survive.
However, Pakistan was already facing huge economic and food challenges before the flooding due to grain shortages and soaring crude oil prices, primarily sparked by Russia's invasion of Ukraine in February and the devastating war that ensued. Food inflation was running at 26 per cent per annum before the floods, and the cost of any food that survived the disaster has skyrocketed.
Rainfall during Pakistan's monsoon season generally peaks in August, but the rains came early this year. July rainfall alone exceeded the total average annual monsoon rainfall by about 26 per cent, becoming the wettest July since 1961. The provinces of Sindh and Balochistan received more than five times their 30-year average in July. Pakistan as a whole received 190 per cent of its average rainfall for the three months to the end of August.
The soil profile across most of the country was saturated when the big storms hit in August, and the resultant tsunami of runoff led to a wave of floodwater that destroyed almost everything in its path. At least one million homes have sustained some level of damage, communication networks are down, and around 5,500 roads, bridges and shops have been damaged since the flooding began.
Researchers are saying that the La Niña weather pattern, the third in a row, may be partly to blame for this season's extraordinarily wet monsoon. The cooler water temperatures in the equatorial Pacific Ocean that characterise La Nina weather push the atmospheric loop known as the Walker Circulation into overdrive, boosting monsoonal rainfall in Southern Asia. A La Niña was also present during Pakistan's last catastrophic monsoon season in 2010.
Agriculture is critical to Pakistan's economy, contributing 22.7 per cent of gross domestic product in the 2021-22 financial year. It is the country's largest source of foreign exchange earnings. According to initial government estimates, 65 per cent of Pakistan's main food crops, including 70 per cent of its rice, have been damaged or swept away during the floods. Around three million head of livestock have died. Pakistan's planning minister says 45 per cent of agricultural land is now destroyed.
At least two million metric tonne of wheat stored at government warehouses in the province of Sindh has been spoiled or completely ruined due to the rains and floods. Some wheat storages had as much as two metres of water through them, and it could take weeks for the water to recede completely. The loss of cotton crops has been estimated at US$2.6 billion, and analysts believe that Pakistan's textile and sugar exports could drop by as much as US$1 billion.
Pakistan is the world's fourth largest rice exporter behind India, Thailand and Vietnam, with buyers from China to sub-Saharan Africa. According to the nation's Bureau of Statistics, Pakistan exported a record US$2.5 billion worth of rice during the 2021-22 fiscal year. Any dramatic drop in exports will only add to global food insecurity fuelled by the ongoing war in Ukraine.
But the flooding has put a big dent in the harvested area, particularly in the flood-stricken Sindh province accounts for 42 per cent of the nation's rice production. Assessments in Sindh estimate that 1.9MMT of rice has been lost in the floods, equivalent to 80 per cent of expected rice production in the province.
India, which accounts for around 40 per cent of global rice shipments, recently announced restrictions on rice exports in a bid to control domestic prices but adding to international supply concerns. The Indian government has banned shipments of broken rice, generally used in stockfeed, and slapped a 20 per cent export tax on several highly sort food varieties, commencing on September 9.
Fears are now growing for the next wheat crop, with the planting window for the 2023/24 season (May to April) fast approaching. Wheat is a food staple in Pakistan, with more than 90 per cent of households consuming wheat daily, contributing 72 per cent of caloric intake. But with so much land destroyed or damaged and prospective wheat fields across the country still inundated, next season's crop is in serious jeopardy. Farmers in many areas fear their land won't be usable within the next three months, by which time it will be too late to plant the crop.
Pakistan is the third biggest wheat producer in Asia, with the crop planted from October through to early December. The harvest normally commences in April and concludes in early June, before the monsoon rains arrive. The 2022/23 crop suffered two catastrophic weather events. First, it was drought, particularly in Sindh province, and then the monsoon rains hit the last of the harvest. The USDA's latest 2022/23 wheat production forecast is 26.4 million metric tonne, around one million metric tonne lower than the previous season's record crop.
Lower wheat and rice supply means that Pakistan will have to import more food, raising costs and worsening the country's foreign reserves and balance of payments crisis. The latest USDA Foreign Agricultural Service forecast puts 2022/23 season wheat imports at 2.5MMT, up from 2.2MMT in 2021/22. However, this was before the devastating flood crisis, and this number is expected to increase sharply. In an ominous sign of things to come, a government agency issued a 300,000 metric tonne wheat tender on September 20 for October shipment.
If the flood waters recede soon enough, Pakistan can still avoid a worst-case scenario, salvaging some food reserves and agricultural land. Punjab province, which grows a significant proportion of Pakistan's wheat and rice, was spared the worst of the flooding. But given the sheer scale of the disaster, it will take years to rebuild and rehabilitate the flood-hit regions, which will lead to food shortages, and an enormous financial burden on the struggling economy.
Call your local Grain Brokers Australia representative on 1300 946 544 to discuss your grain marketing needs.