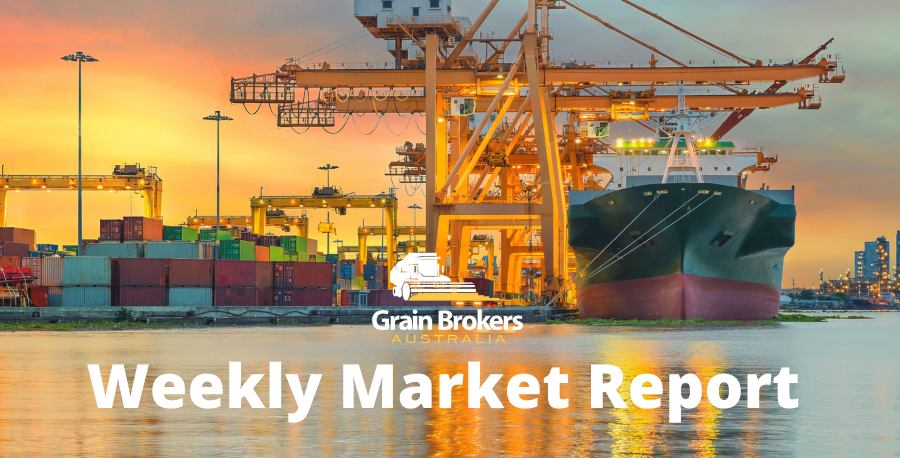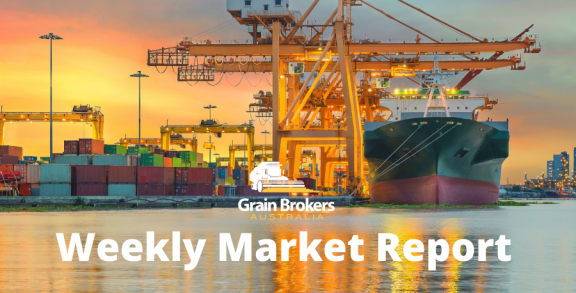 Severe drought is causing havoc in Argentina this year, drastically reducing potential winter crop production. The planting of this season's crops is the latest in a decade, with well below average rainfall and early frosts forcing farmers to delay their winter crop planting program.
Ten days ago, the Buenos Aires Grain Exchange reduced its wheat area forecast for the 2022/2023 season from 6.2 million to 6.1 million hectares. This was the fifth such cut since the exchange made its original forecast of 6.6 million hectares back in May.
The exchange cited persistent drought across most of Argentina's major wheat and barley cropping regions as the main reason for the dramatic decline. Some of the country's main grain growing regions have not seen meaningful rain for more than two months.
The current wheat area forecast is 600,000 hectares shy of the 6.7 million hectares planted in the 2021/22 campaign, which yielded record production of 22.4 million metric tonne. The barley area forecast is unchanged at 1.3 million hectares, up slightly from 1.2 million hectares last season.
The decrease in winter crop area has mainly been seen in the centre of the country's agricultural area, where rains in mid-July were insufficient to reverse dry conditions, and the planting window is almost closed. A series of severe frosts in recent weeks is adding to the 2022/23 production issues.
However, patchy rain last week has replenished soil moisture reserves in some regions, helping stabilise crop conditions and the production outlook. According to BAGE, rainfall over central and southern parts of Buenos Aires and La Pampa provinces reduced the country's drought-affected wheat area by nine percentage points to 35 per cent. Interestingly, in the same week last year, 34 per cent of the wheat area was considered poor to dry, but the crop was planted on time and was well established when last year's winter dry spell hit.
As of Thursday last week, most seeding equipment was back in the shed, with 98.8 per cent of the revised wheat area planted. This is up two percentage points from a week earlier, and the final fields are expected to be seeded this week. The barley planting program advanced 6.9 percentage points in the last two weeks, with 93.1 per cent of the forecasted area completed.
Due to the late planting, dry conditions and cold winter, crop emergence has been slow, and plant development is well behind normal. Wheat tillering in some regions is running at around half the five-year average for late July. The barley story is a little better as most of the crop is in the province of Buenos Aires, where the soil moisture profile has been slightly better than in the central and northern regions.
The Buenos Aires Grain Exchange hasn't released its first production forecast for the 2022/23 season, but its peer in Rosario recently cut its wheat production estimate to 17.7MMT. That is the market low at the moment and demonstrates how drastically it believes the drought has hit the Argentine farmer this season.
The United States Department of Agriculture's wheat production estimate currently stands at 19.5MMT off 6.2 million hectares. This is down from its June figure of 20MMT off 6.3 million hectares and could easily be revised lower in August with the ongoing dry and a lower planted area.
The USDA's Foreign Agricultural Service trimmed its production forecast to 18.5MMT last week, and its planted area is down to 6 million hectares. It cited a lower planted area, ongoing drought and lower use of fertiliser due to the dry conditions and extremely high cost as the main influencing factors. The USDA FAS is pegging barley production on par with last season at 5.3 MMT off a harvested area of 1.35 million hectares.
Farmer sales of old and new crop wheat have slowed dramatically due to the worsening production outlook. Growers are holding onto old crop stocks as a hedge against lower new crop production and a rapidly weakening domestic currency.
Cumulative old crop wheat sales stood at 21.04MMT as of July 20, including 17.65MMT sold for export. Total new crop wheat sales had reached almost 5.11MMT by July 20, up from 4.34MMT at the same time last year, with virtually the entire volume destined for export channels.
Despite government pledges to seize export opportunities, Argentine farmers have faced a series of export deterrents this year. Foremost among them is a strict export quota that President Alberto Fernandez's Peronist government reduced even further in March to shore up domestic supplies. There has also been talk of an increase in the wheat export tax and a profit tax on exporters as the government battles to generate revenue to revive a stuttering economy.
The USDA has Argentina pencilled in for exports of 14MMT in the 2022/23 trade year beginning July 1. However, the FAS wound its number back to 12.85MMT, including wheat flour in its wheat equivalent, 4.75MMT lower than the 12 months ended June 30. The government has already issued export certificates for 8.85MT of the 10MMT set export quota, or as the government creatively calls it, "the volume of equilibrium".
The USDA and its FAS concur on barley exports for the 2022/23 trade year at 3.7MMT, unchanged from both the June forecast and the final 2021/22 number. There have not seen many export certificates issued as yet for new crop barley. Malting barley exports are expected to be quite stable into other South American countries. Feed barley exports have grown significantly in recent years after China introduced an import tariff on Australian barley in 2020.
The ongoing drought and government protectionist policies have thwarted Argentina's opportunity to increase wheat exports just as global supply and demand tightened with the Russian invasion of Ukraine. If production continues to decline, there remains a distinct possibility that the government will further increase export restrictions to ensure domestic supply and keep prices in check. Even if that doesn't happen, Argentina's wheat export forays over the next eighteen months, particularly into Asia, will be much less than those of the 2021/22 trade year.
Call your local Grain Brokers Australia representative on 1300 946 544 to discuss your grain marketing needs.