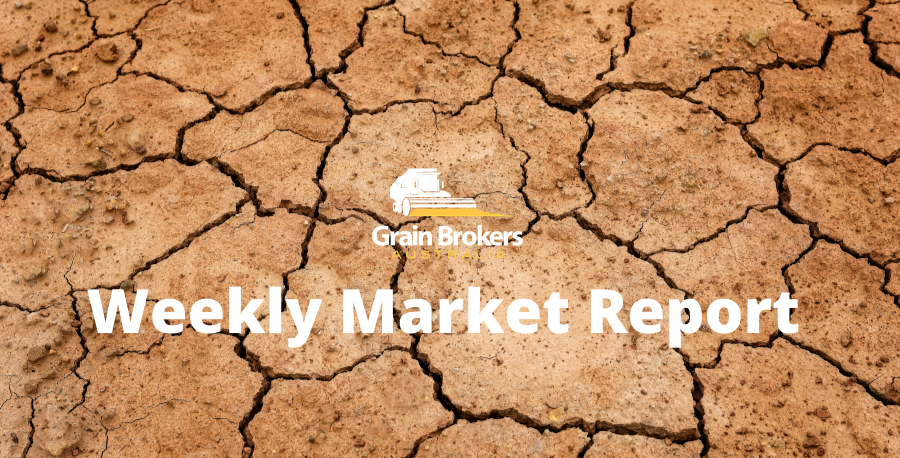 As the summer harvest season begins in the Maghreb region of North Africa, severe drought has decimated the production outlook, leading to higher food prices, an increased reliance on food imports, and exacerbating the risks of political uncertainty, social unrest and economic instability throughout the region.
Among the most arid in the world, the region, which includes Morocco, Algeria, Tunisia and Libya, is facing its worst drought this century. The United Nations Food and Agriculture Organisation rates North Africa as one of the world's most water-stressed regions, and estimates that around 85 per cent of the accessible fresh water is required for agricultural production.
According to European Commission's most recent outlook bulletin for North Africa, released by the Joint Research Centre's Monitoring Agricultural Resources (MARS) on May 22, drought conditions were particularly intense in March, negatively impacting the photosynthesis process of winter cereals during and after the critical flowering stage.
The abnormally dry conditions also accelerated ripening throughout April at the expense of yield resulting in downward production revisions in all countries except Libya and increasing the probability of crop failures for several cereal-producing areas of the Maghreb. The worst affected regions are reportedly Oriental (Morocco), Mascara, Saida, Oum El Bouaghi, Khenchela and Tebessa (Algeria), Le Kef, Siliana and Zaghouan (Tunisia).
In Morocco, extreme drought conditions and above-average temperatures accelerated crop senescence through April and early May, severely denting the yield outlook for both wheat and barley. Almost no rain has fallen in the country's cropping regions since early March, with areas such as Rabat, Fez, Tangier and Oriental receiving just 20-30 per cent of the long-term average since February 11. Below-average crop biomass accumulation is apparent across all of Morocco's primary cereal-growing districts, with crop failures highly likely in the Oriental region.
MARS has pegged Moroccan wheat production at 3.606 million metric tonne off 2.433 million hectares. While this is up 34 per cent on last year's disaster, it is still 25 per cent below the five-year average production of 4.83MMT. The planted area and forecast yield of 1.48 metric tonne per hectare are around 10 per cent and 17 per cent lower than the five-year average, respectively.
This year's barley harvest in Morocco is expected to total 1.121MMT, a 60 per cent improvement on the 2022 harvest but still 31 per cent below the five-year average. The planted area of 1.137 million hectares is 16 per cent below the five-year average, and the yield of 0.99MT/ha is 18 per cent lower.
Algeria's winter crop production outlook was already poor entering the northern hemisphere spring, and the worsening drought conditions through March and April have shattered this season's production outlook. Cumulative rainfall registrations in some regions from February 11 to May 10 were the lowest in more than 40 years. Average daily temperatures have been as much as four degrees Celsius above the long-term average, and the western parts of the country experienced heatwave conditions in the last ten days of April.
Complete crop failure is anticipated in a number of regions, with stunted crops, reduced flowering and poor grain-fill the common story across the rest of the cropping area. MARS is calling this season's wheat harvest 1.783MMT, 45 per cent lower than the average of the previous five years. The planted area of 1.389 million hectares is 23 per cent lower than the five-year average, and the yield of 1.28MT/ha is down by 24 per cent. The current barley outlook is not quite as drastic, with production of 1.084MMT 26 per cent below the 2018-2022 period, off a 12 per cent smaller planted area of 1.025 million hectares and a 14 per cent lower yield to 1.06MT/ha.
The third biggest producer in the region is Tunisia, and this season's production outlook is grim. Cumulative rainfall tallies across the entire cropping region were the lowest in more than 40 years. No rain in the 40 days from April 2 to May 10 was the final nail in the coffin for many districts. Irreversible crop damage is expected to lead to universal crop failure in the regions of El Kef, Siliana and Zaghouan. And the biomass data in the rest of the country paint a very distressing picture. Irrigation is the only thing that has salvaged crops in the northernmost region of Bizerte.
Wheat production is forecast at 837,000 metric tonne by MARS, 33 per cent lower than last year's crop of 1.252MMT and 28 per cent below the five-year average of 1.170MMT. A dramatically lower yield of 1.62MT/ha is the main contributor, 33 per cent lower than last harvest and down 19 per cent compared to the five-year average. Barley output has taken a bigger hit, with forecast production of just 225,000 metric tonne down 57 and 56 per cent against last year and the five-year average, respectively.
The dramatically lower production does not auger well for the price of dietary staples like bread. With a lower supply of essential raw materials come higher domestic prices. Groundwater supplies are also depleted, and water levels at regional dams are falling quickly. Rationing of both food and water has already begun in the worst-hit regions.
Maghreb governments are slated to import a record 25.1MMT of wheat and barley in the 2023/24 marketing year, commencing July 1, to fill the looming grain deficit. However, the concurrent fall in agricultural exports will strain budgets and potentially destabilise economies. Foreign currency reserves are already low, especially in Tunisia, and debt liabilities are already high, especially in Morocco. While Libya is aligned with Russia, the other three nations will likely turn to the West, or possibly Saudi Arabia, to provide financial aid and funding support for the increased grain import burden.
After his poor handling of the inflation crisis and a perceived lack of empathy, social unrest is already a challenge for Morocco's billionaire prime minister Aziz Akhannouch. And Tunisia's authoritarian president Kais Saied has been struggling to appease non-government organisations calling for his resignation. Hungry people are revolutionary people, and this drought will no doubt test the resolve of many Maghreb civilians.
Call your local Grain Brokers Australia representative on 1300 946 544 to discuss your grain marketing needs.