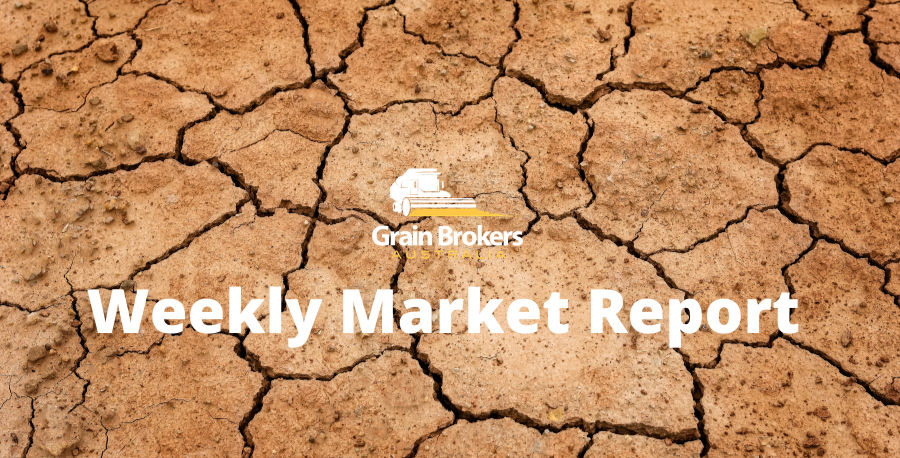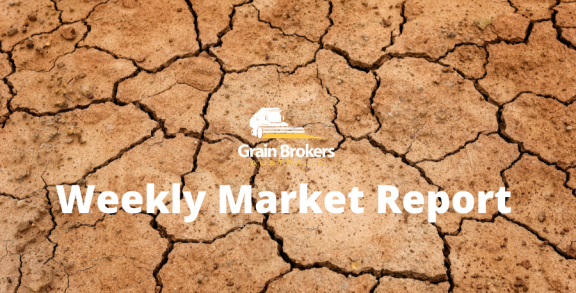 While the building global El Nino weather pattern should bring vital rains to Argentina, it will need to happen very quickly if it is to prevent this year's winter crops from falling victim, for the second consecutive season, to the worst drought in the country's history.
According to last week's update from the Buenos Aires Grain Exchange, Argentina's central and northern winter cropping regions received very little rainfall through July and August, hampering p[lant development. Rain is urgently needed to replenish soil moisture reserves and arrest the declining yield potential already evident in some regions.
However, weather experts fear the El Nino rains will not arrive in earnest until October, by which time the 2023 winter crop production potential will have been seriously dented, and final output could rival that of last year's disaster. While October rains would be ideal timing for the new crop soybean planting program, it could also prove problematic for the early corn planting program, which is due to commence next month.
Argentina's farmers reportedly planted 6 million hectares of wheat in this year's program, which commenced in the northern areas back in May and was completed earlier this month in the southern reaches of Buenos Aires province. This compares to 6.1 million hectares in 2022/23, off which 12.4 million metric tonne was reaped, down from 22.4MMT in 2021/22, and the lowest since 2015. Barley plantings are also down slightly from 1.3 million hectares last season to 1.25 million hectares this year. Barley production last year was 3.8MMT, the lowest since 2019.
While BAGE has not published any official production estimates for the 2023/24 winter crops, the negative tone and the dry outlook suggest that a recovery to the five-year wheat average of 18.3MMT is nigh on impossible and a rebound to the USDA's current estimate of 17.5MMT is optimistic. There are already private production forecasts under 16MMT, and they will continue to decrease in the absence of substantial rainfall across the central and northern reaches of the winter cropping belt over the next few weeks.
Current crop conditions and soil moisture reserves support the pessimistic outlook. BAGE currently rates the national wheat crop condition as 23 per cent good to excellent, 62 per cent fair and 15 per cent poor. This is very similar to the ratings of 18 per cent, 62 per cent and 20 per cent, respectively, at the same time last year. Last week's soil moisture conditions were rated 1 per cent wet, 69 per cent favourable and 30 per cent in the poor to dry category. This is almost identical to the same time last year when there was 70 per cent rated favourable and 30 per cent poor to dry.
Meanwhile, Argentina's farmers will likely complete this year's corn harvest this week, with the ongoing drought shrinking the BAGE output estimate to 34MMT. This is down from 49.5MMT in 2021/22 and 52MMT the year prior, leading to a 13MMT drop in the 2022/23 export estimate to just 22MMT.
Assuming the planting rains arrive, BAGE sees the new crop corn planting program increasing year-on-year by 200,000 hectares to 7.3 million hectares. The Rosario Grain Exchange is quite upbeat about new crop prospects on the back of the developing El Nino, coming out earlier in August with a production estimate of 56 million metric tonne. The USDA is in a similar postcode, forecasting production at 54MT and a recovery in exports to 40.5MMT.
This year's soybean harvest, which concluded in June, was the worst since 1998. According to BAGE, final production dropped from 43.3MMT last year to 21MMT from this year's harvest, leading to a substantial import program from Brazil to keep the nation's crush facilities operational. Like corn, the Rosario Grain Exchange forecasts a substantial rebound in soybean output in 2023/24 to 48MMT.
The devastating drought is having a massive impact on South America's second-largest economy, raising fears of recession with the economy forecast to contract by 3 per cent in 2023. Argentina reported a record trade deficit of US$1.7 billion in June, with exports down 35 per cent compared to June 2022, while imports were 17 per cent lower.
According to government estimates, the drought has cost the economy at least US$20 billion in commodity exports, increasing the trade deficit, exacerbating Argentina's shortage of hard currency, putting immense pressure on the peso and pushing inflation to 115 per cent. Economists believe the economy will slip into recession by the end of next month.
After months of negotiations, the International Monetary Fund approved the disbursement of US$7.5 billion to Argentina on Wednesday of last week after completing reviews of the US$44 billion Extended Fund Facility approved in March last year. According to the IMF, various economic targets laid out in the original program were eased due to the drought, and waivers for non-observance were also activated.
According to the IMF, the assistance program seeks to improve Argentina's public finances and reduce persistently high inflation through a multi-pronged strategy involving a gradual elimination of monetary financing of the fiscal deficit and enhancements in the monetary policy framework.
While the drought has certainly conspired against the current government and its attempts to improve the flailing economy, Argentina has a poor track record when it comes to financial management, defaulting on debt nine times since dependence from Spain in 1816, the most recent two being in 2014 and then again in 2020.
Total payments under the program now total almost US$36 billion, but most of the cash is being used to pay back the IMF for another program. The release of the US$7.5 billion tranche last week was Argentina's only hope of meeting dollar-debt repayments due by month end, and staving off default and an economic implosion ahead of the October presidential elections. What the incumbent inherits will undoubtedly be a financial nightmare.
Call your local Grain Brokers Australia representative on 1300 946 544 to discuss your grain marketing needs.