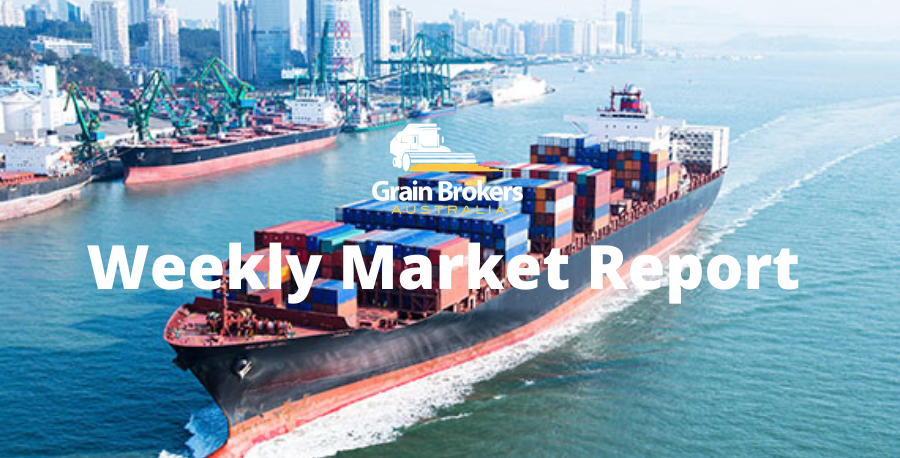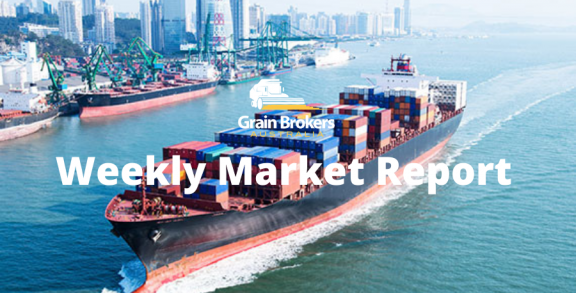 The row-crop harvest is underway in the United States, but export-bound produce is piling up at elevators as historically low water levels in the Mississippi River hamper navigation. Barge traffic along the crucial trade artery has been severely disrupted, driving up the cost of moving export bound grain to deep water ports in New Orleans, Louisiana.
The Mississippi River lies entirely within the United States and is one of the world's major river systems in size, habitat diversity and biological productivity. Rising in Lake Itasca in northwestern Minnesota, it flows south across the continental interior to the Mississippi River Delta on the Gulf of Mexico, a total distance of 3766 kilometres.
Collecting the waters of its major tributaries, the Missouri River to the west and the Ohio River to the east, along its slow journey, it drains around 3.25 million square kilometres or more than 40 per cent of the contiguous US land area. The entire catchment drains all or part of 32 US states and two Canadian provinces between the Rocky and Appalachian Mountain ranges.
Although it ranks as the second longest river in North America, it is the twentieth longest river in the world. However, in terms of water volume, the Mississippi's average discharge rate of 18,434 cubic metres per second makes it the biggest on the North American continent and the thirteenth largest in the world.
The Mississippi provides drinking water for millions and supports a $12.6 billion shipping industry with 35,300 related jobs. It's one of the most significant water highways on earth, carrying commerce and food to the world. Half the nation's corn and soybeans are barged on the section above the Ohio River confluence, known as the Little Mississippi.
The river's basin accounts for 92 per cent of US agricultural exports and around 78 per cent of global exports of soybeans and feed grains. The river ferries 60 per cent of US grain shipments, 22 per cent of oil and gas exports, and 20 per cent of coal cargos from the heart of the country to Gulf ports. In 2020, 478.2 million metric tonne of grain were moved on the inland waterway, down from the five-year average of just over 500MMT, due to Covid.
But all that is coming to a standstill amid historic drought conditions that are rendering the river impassable for most shipping barges. River levels are now at their lowest level in a decade after historically low rainfall in recent months has decreased overland flows to a trickle in much of the catchment. It has been dry for much of the year, but almost the entire Mississippi River basin, from Minnesota to Louisiana, has seen below-average rainfall since June.
The river level at the Carrollton Gauge in New Orleans measured just 0.91 metres above sea level last week. To put that in perspective, the river ran at more than 3.35m above sea level at the same gauge for more than six months in 2020. Late on October 17, the river height in Memphis, Tennessee, shrank to a new record low of negative 3.29m on the local gauge, narrowly below the previous record of negative 3.26m set in 1988. The river gauge at Osceola, Arkansas, is also measuring its lowest river height reading since the record low was set in 1988.
According to the US Coast Guard, part of the river near Hickman, Kentucky, was shut for dredging in the second week of October after a number of barges ran aground, leaving 59 vessels towing more than 700 barges waiting to transit the shallow section. The river was also closed near Stack Island, Mississippi, earlier in the month. The US Army Corps of Engineers are in a state of frenzied damage control, instigating emergency dredging activities at a number of well-known bottlenecks from St. Louis to New Orleans to deepen channels and get barge traffic moving.
More than 2250 barges and 140 towboats carrying recently harvested corn and soybeans were reportedly backed up at various points along the river early last week. Regulators have been forced to reduce operating drafts to nine feet in both directions as of October 17, leading to a 24 to 30 per cent reduction in cargo capacity for each barge compared to normal operating conditions.
Barges have long been considered the most sustainable and cost-effective alternative for shippers. It is the cheapest freight option for American farmers. According to the Upper Mississippi Waterway Association, a single hopper barge can carry as much dry cargo as 16 rail cars or 70 trucks. A 15-barge tow keeps 1,050 trucks off the highway. Larger barges, requiring a bigger transit draft, can haul as much as 35 rail cars or 134 fully ladened trucks.
Furthermore, a barge can move one tonne of freight as much as 29 per cent further than a rail car and four times further than a truck. Rail generates 39 per cent more carbon dioxide than barge travel for the equivalent cargo, and for trucks, the figure is 371 per cent. And compounding the challenge for the US exporter, there is very little spare capacity on these freight alternatives at the moment to pick up the increased demand.
Barge traffic has reportedly resumed at most bottlenecks following the dredging, but the water levels remain perilously low, and  is very slow. Local riverside grain storage elevators in Arkansas are nearly full. Soybeans were being piled high at the terminal at Helena-West Helena two weeks ago, with trucks lined up waiting to unload. These sites have limited storage capacity as they work on maximising throughput rather than providing long-term storage. Grower bids are falling as a result to discourage grower delivery. And trucks are being turned away when loading out to barges for export can't keep up with the pace of ex-farm deliveries.
Historically, shipping along the Mississippi River and its tributaries has been much cheaper than other forms of transportation. However, with fewer boats and barges available and the capacity on each barge reduced, prices have skyrocketed. According to the US Department of Agriculture, the cost of sending a tonne of corn, soybeans or wheat southbound from St. Louis, Missouri, to southern Louisiana ports reached US$105.85 per metric tonne on October 11. On September. 27, the cost was US$49.88/MT, and on October 5, 2021, it was US$28.45/MT.
The USDA recently reported that 976,255 tonnes of corn, soybeans and wheat were inspected for export at ports on the Mississippi River Gulf Coast in the week ended October 6. This is the lowest for the first week of October in at least nine years and down 22 per cent from the five-year average for the same period.
The other worry with the low river is that as corn and soybeans are headed south toward New Orleans for export, imported fertiliser is typically hauled upriver in preparation for next season's crops. The fertiliser price is already extremely high, but the elevated barge freight expense is increasing the on-farm cost substantially.
But low flows on the Mississippi River are not a localised phenomenon this year. There have been huge La Nina induced issues along many other waterways essential to agricultural production and the efficient transport of produce into the world marketplace: all of which are contributing to food inflation and sovereign protectionist policies across the globe.
The Rhine, Danube and Po Rivers in Europe have suffered similar dilemmas this year. Navigation on the Parana River, which transports more than 80 per cent of grain exports from Argentina and Paraguay, has had low flows for more than twelve months. And a drought of historic proportions is drying up rivers in China, drastically reducing flows in the Yangtze River, the world's third-largest river system.
Call your local Grain Brokers Australia representative on 1300 946 544 to discuss your grain marketing needs.