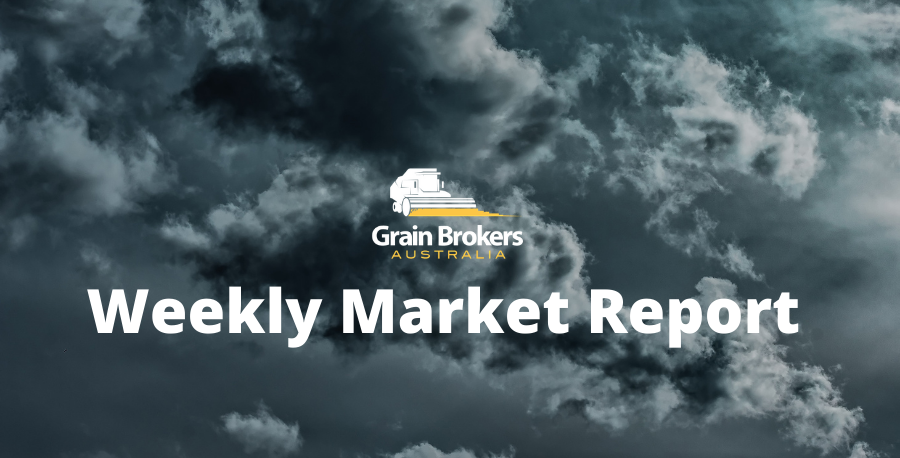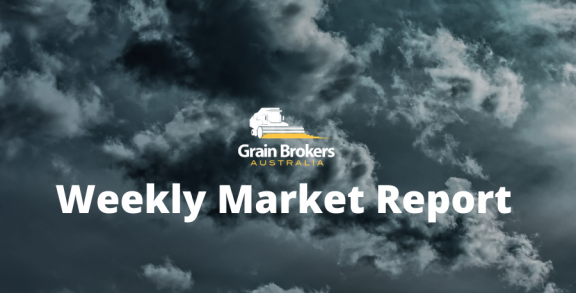 Record heat in early May has given way to torrential rain, flooding wheat fields in China's main winter cropping provinces just as farmers prepared to harvest this year's crop. The extent of the damage is yet to be determined, but there are reports that up to 20 per cent of the country's wheat crop has been affected, leaving farmers grappling with significant quality downgrades due to mouldy and sprouted grain.
China is the world's biggest producer and consumer of wheat each year, with the USDA pencilling them in for 140 million metric tonne and 149MMT, respectively, in 2023/24. That equates to 17.7 per cent of global production and 18.8 per cent of global consumption. Any decrease in Chinese wheat production will likely see a similar increase in import demand, with the damaged wheat channelled into the domestic stockfeed sector at a heavy discount. This will probably be at the expense of imported corn, a trend already evident prior to the recent crop damage.
Henan province, also known as the "granary of China", has reportedly been the hardest hit, with local media calling it the worst pre-harvest rainfall in over a decade. Less than 25 per cent of the province's wheat harvest had been completed when the rains hit, with the province expected to produce around 38MMT this year, or more than 27 per cent of the USDA's national production estimate.
Chinese weather reports described the relentless rainfall, which fell over six days from May 25 to May 29, as the region's broadest and longest lasting rain event since 1961. Whilst not historically prone to heavy rainfall, Henan has experienced multiple extreme rain events in recent years. In 2021, torrential downpours flooded central Henan, resulting in over 300 fatalities and direct economic losses of around 120 billion yuan (US$16.5 billion).
However, rainfall of varying degrees was also recorded in most of the wheat-producing regions of central and southern China, with farmers in parts of Anhui, Hebei, Hubei, Jiangsu, Shaanxi and Shandong provinces reporting lesser degrees of crop damage.
Ma Wenfeng, a senior analyst with Beijing Orient Agribusiness Consultancy, reportedly told the Reuters news agency that the rains had affected most of the wheat-producing regions of central and southern China, not just Henan province. Ma estimates that as much as 30MMT of the consultancy's anticipated national crop of 137MMT had been affected, with at least 10MMT, and as much as 20MMT of that wheat sprouted and unfit for human consumption. Grain in some of the worst affected areas is reportedly infected with Fusarium head blight and cannot be fed to animals.
And the unseasonal precipitation was expected to continue over the weekend just gone with Henan's weather observatory expecting the central, western and southern parts of the province to receive moderate to heavy rainfall from Saturday afternoon through to Sunday evening, with falls of up to 80 millimetres possible in some districts.
China's Meteorological Administration advised the local press at a briefing last Friday that extreme weather conditions were likely to persist throughout June, with rainfall in most parts of the country expected to be higher than average. Temperatures are also expected to be above normal, elevating humidity levels and exacerbating crop damage. Last year was a drought in the Yangtze River basin, with temperatures regularly exceeding 40 degrees Celsius, and the Meteorological Administration warned that temperatures could be 1-2 degrees higher again this year.
China's agriculture ministry has urged local authorities to mobilise emergency teams to alleviate the food emergency by draining water from fields to speed up harvester access and setting up drying machinery to save as much of the crop as possible. Contrasting this urgency were reports that trucks carrying harvesting equipment were prohibited from leaving a major highway last week because they had not completed the required paperwork.
Meanwhile, China's wheat imports soared by 80 per cent in the first four months of 2023 on the back of falling international prices relative to domestic values. Chinese ports discharged almost 6MMT of wheat from January 1 through to April 30, equal to 60 per cent of total 2021/22 wheat imports. April imports alone jumped 141 per cent year-on-year to 4.7MMT. Conversely, corn imports slid 54.6 per cent to 1MMT compared to April 2022.
According to Zheng Wenhui, a grain economy researcher at Guangdong South China Grain Trading Centre, the rising imports are due to an elevated level of optimism among Chinese processing companies around replacing domestically grown wheat with imported product in stockfeed rations. This has led to a significant increase in the import volumes of feed and lower-grade milling wheat from Australia The events of the past two weeks will change the equation somewhat, maybe pushing the focus a little further up the quality spectrum for the balance of the year.
According to China's General Administration of Customs, 60 per cent of wheat imports in the January to April period were from Australia. Imports from Canada accounted for 19 per cent of the total, followed by France with 13 per cent and the United States at eight per cent. The Australian Bureau of Statistics export data for the December to March period, which should line up quite well, taking into account sailing time and port congestion, was 3.647MMT which corroborates the Chinese customs data.
China has also stolen the mantle of the world's biggest importer of wheat in the 2022/23 season (July to June), with the May global supply and demand update from the USDA putting them down for 13.5MMT, 41 per cent higher than the 9.568MMT imported in 2021/22. Egypt was the biggest importer last season at 11.256MMT, followed by Indonesia at 11.259MMT and then China in third place. The USDA currently has China dropping back to third place in 2023/24 with imports of 10.5MMT, but that is likely to be on the low side if the crop damage is as bad and as widespread as the quite sketchy Chinese reports are currently indicating.
Call your local Grain Brokers Australia representative on 1300 946 544 to discuss your grain marketing needs.