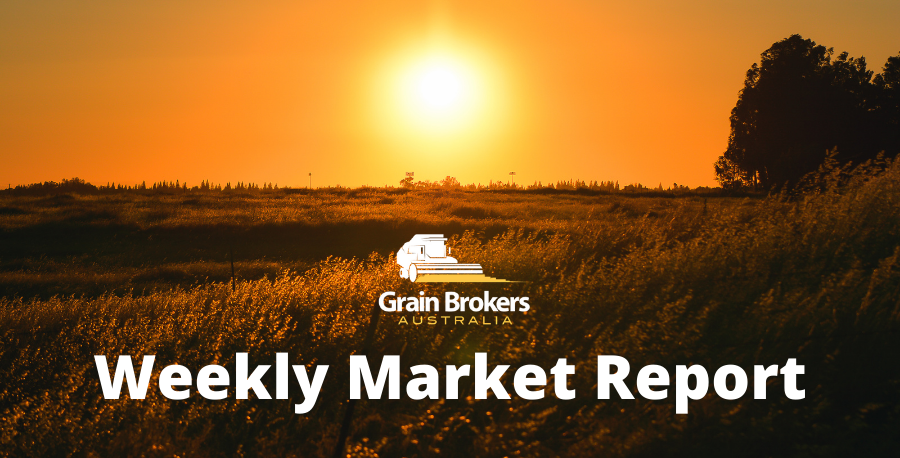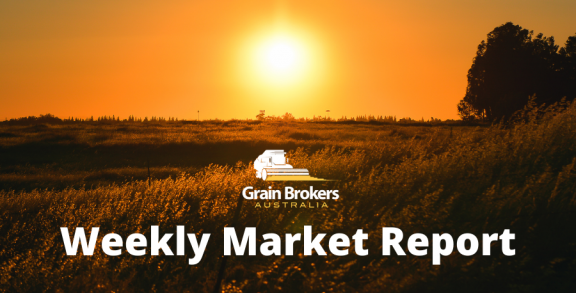 After five consecutive years of record crops, India's unusually early and record-breaking heatwave has reduced wheat yields, raising questions about how the country will balance its domestic requirements with ambitions to increase exports and take advantage of supply shortfalls stemming from Russia's invasion of Ukraine.
Temperatures of epic scale and intensity gripped many parts of India last week, pushing thermometers above 45 degrees Celsius in many regions. Last Tuesday, Rajgarh, a central Indian city of over 1.5 million people, was the country's hottest, with the maximum temperature peaking at 46.5 degrees Celsius. Temperatures that day breached the 45 degrees Celsius mark in nine other major cities.
Dozens of people have died across the country from dehydration and heatstroke. The country's power grid is struggling to cope with the surge in demand, resulting in blackouts for as long as eight hours in some regions. Supplies of coal, the primary feedstock for the country's power generation network, are running low. However, it is the economic cost that could reverberate well beyond the subcontinent, with wheat production set to fall dramatically and export restrictions being rumoured as a result.
The wheat production issues actually started with a sudden rise in temperatures in mid-March, just as the crop in the major producing states in the north was flowering or entering the critical grain fill stage. India recorded its warmest March in 122 years of records, with the average maximum daily temperature across the country rising to 33.1 degrees Celsius, almost 1.86 degrees above normal. So rapid and intense was the onset of the heatwave that crops shrivelled, with low yields and severely pinched grain expected to be the outcome when the fields are harvested.
India is the world's second-biggest producer and consumer of wheat. Its biggest annual wheat crop is the rabi, or winter crop, planted from October through to December and harvested in their spring. In India's southern and central cropping regions, the rabi harvest has already been completed or is approaching completion. But substantial concern remains around the health of the crops in the northern states, the country's most productive region, where the crop remains largely unharvested.
In mid-February, government production estimates had India on course for another record harvest of 111.32 million metric tonne, up from 109.59MMT last year. But the Indian Agriculture Ministry revised its production forecast down last week by almost 5.7 per cent, or 6.32MMT to 105MMT, with further downward revisions possible once the harvest ramps up in the north and the full impact on yields is revealed. Many traders and market analysts are already expecting production to dip below 100MMT, with sub-95MMT also being mooted.
And while the crop has been getting fried, India has been ramping up wheat exports, cashing in on large stockpiles from a string of record harvests and strong demand in the wake of the war in Ukraine. India has exported a record 7.85MMT in the financial year to the end of March, up 275 per cent on the previous year.
As recently as mid-April, India's food and commerce minister said wheat shipments in India's 2022/23 marketing year (April to March) could reach an all-time high of 15MMT, more than double the previous year. Traders have reportedly already sold 4MMT for shipment in 2022-23. Vessel data suggests the first month of the new marketing year saw as much as 1.8MMT of wheat shipped from Indian ports, compared to less than 230,000 metric tonne in April 2021.
Meanwhile, government procurement from this harvest remains well below that of recent years, with around 17MMT of wheat purchased by the end of April. This compares to around 28MMT at the same time in last year's harvest. It appears that exporters are prepared to pay a higher price to farmers than the government's minimum support price (MSP) scheme, leading to the slowdown in sales and deliveries to government agents and stores.
This is the very scenario that could trigger a restriction on Indian wheat exports. If the exporters can buy and ship wheat at a margin, they will continue to do so until the market dynamics change, or the government introduces a quota or sliding export tax to slow the pace. If the production downgrades escalate, a blanket ban is possible.
The export constraint rumours have been rife in the last week, but India's food secretary quickly quelled that chatter, saying there is no need to curb exports as the country currently has enough supply to meet domestic demand. But what will be the impact of the higher price regime on domestic demand? The more rationing, the more potentially available for export in the new marketing year, assuming final production exceeds domestic requirements.
Such a move would add to the global wave of crop protectionism as governments seek to safeguard their own food supply amid soaring prices and growing fears of worldwide shortages. It has the capacity to exacerbate global food inflation, already running at record levels and rising rapidly. Indian authorities are clearly worried about such a scenario, with the central bank springing a surprise last Wednesday by raising its key interest rate.
Fewer exports from India mean tighter global supplies; such is the strange and unique trade environment in which we currently find ourselves. Any restrictions on Indian wheat exports would most likely harm neighbouring countries such as Bangladesh and Sri Lanka the most, while several Middle Eastern and Asian markets would also be affected.
Importing countries have increasingly turned to India for cheap supplies in a tightening global market. Leading wheat importers Egypt and Turkey have recently approved the South Asian nation as wheat import origin. An Indian government official said the country was committed to developing its export potential by improving port facilities, upcountry logistics, phytosanitary practices and grain quality checks.
But India could easily turn from hero to villain very quickly. Until the reality of this season's heatwave hit the news wires, India was being hailed as the saviour of global supply, one of the few export origins with excess stocks and the ability to get it to market, albeit very crudely. However, with production decreasing rapidly, India could very quickly overshoot here and find themselves having to import wheat in a very unfriendly price environment.
Call your local Grain Brokers Australia representative on 1300 946 544 to discuss your grain marketing needs.