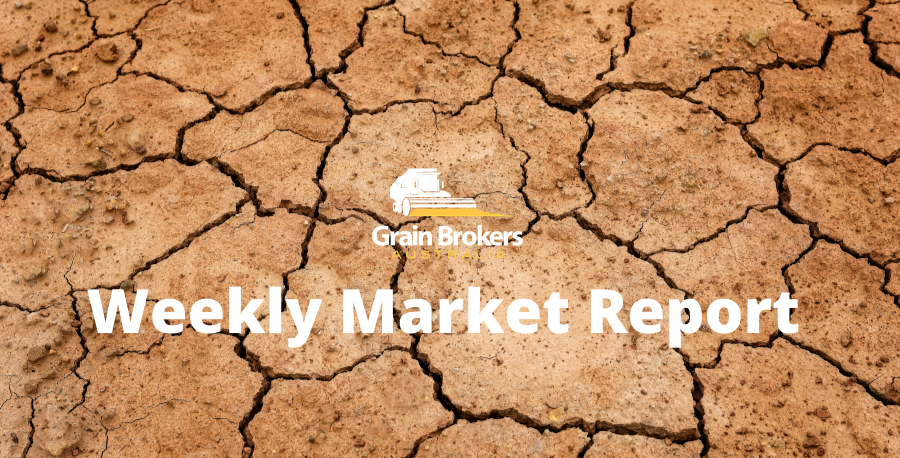 The Rhine River, one of Europe's major trade waterways, is set to become impassable after water levels fell to a new low last week, signalling further turmoil for shipments of grain and energy supplies. The ongoing drought across Europe has reduced the river's main arterial stream flows to a trickle, with Rhine water flows fast approaching those seen in 2018 when it dropped to its lowest level since records began.
The Rhine is the cornerstone of Europe's elaborate network of inland waterways. The river, connected to the Danube via the Rhine-Main-Danube-Canal, runs around 1300 kilometres in a northward direction through key Swiss and German industrial zones before draining into the North Sea at the Port of Rotterdam in the Netherlands.
Typically, the Rhine reaches its highest water level in the spring and early summer and its lowest point in the autumn, but this pattern is changing fast. This year's river lows have arrived more than a month earlier than in 2018 and follows unusually high flows last summer, which also forced shipping to stop temporarily in certain areas.
The water level at Kaub, one of the river's key waypoints between Wiesbaden and Koblenz west of Frankfurt, fell below 40 centimetres last Friday afternoon, making it impossible for barges carrying wheat, coal, diesel, petrol, and a range of other commodities to transit the river. The Kaub marker is widely considered to be the most important point along the Rhine for navigators to assess water depth.
This comes at a crucial time when grain flows to North Sea ports are increasing due to harvest pressures, and Europe is facing a massive energy crisis due to the war in Ukraine. Recently, Germany has resorted to cranking up some of its mothballed coal-fired power stations to ensure that the country retains access to electricity as Russia restricts gas supplies in retaliation to Western sanctions and Europe's support of Ukraine's war effort.
Germany's Federal Waterways and Shipping Administration expect the water levels along the entire length of the waterway to decrease even further this week, with falls of 10 to 15cm anticipated at several key waypoints. While the 14-day forecast does predict some rainfall later this week, the impact on river flows will be minimal, and barge navigation will continue to be restricted. German container logistics company Contargo GmbH & Co has been forced to suspend most of its inland shipping operations on the Upper and Middle Rhine.
The measured water level isn't the actual depth of the stream but rather a marker for navigability. A fully loaded barge requires at least 1.50 metres of water to safely navigate the river, and this can no longer be guaranteed at many locations. Barge operators are only sailing with half or even a quarter of their regular load in order to safely pass through the shallowest parts of the waterway. This ultimately means that deliveries become delayed because the same route has to be covered several times, or the freight has to be moved onto the road or rail systems.
But switching to road or rail is costly and inefficient. A grain barge typically carries around 1000 metric tonne of wheat when fully laden. That equates to around 40 truck movements or approximately 50-70 per cent of a typical train movement, depending on the number of wagons. Coal and chemicals barges can carry 2000 or even 3000 tonnes. However, railways are already running at capacity, and a resurgence in Covid-19 infections has rendered many train and truck drivers sick. A general worker shortage in Germany is exacerbating the logistics issue.
Although the entire river and canal network used for inland navigation throughout Germany is more than 6,500 kilometres in length, 80 per cent of the 300 million tonnes of goods transported on the country's waterways takes place on the Rhine. That makes it essential to the efficient operation of many businesses and of massive importance, not only to the German economy but also to the Netherlands and Switzerland.
And the issue is not isolated to the Rhine. Water flows in the Danube have also fallen to critically low levels in recent weeks, as high temperatures and well below-average precipitation decreased runoff. This is not only threatening agricultural production in countries through which it flows but also hampering the flow of grain and vegetable oil shipments out of Ukraine's Danube ports of Reni and Izmail to the Romanian port of Constanta.
According to data from the Danube Fairway Information Service Portal, the water level at Tulcea, close to where the branch of the river on which Ukraine ports are located meets the main body of the Danube, was measured at 51 cm last Friday. This is below the minimum water level standard for safe navigation, which is set at 57 cm. Consequently, the maximum draft limitation for vessels leaving Reni and Izmail for discharge at Constanta is currently set at 6.2 metres, much less than under normal stream flows and seriously limiting the size of vessels on that route.
Like the Rhine, the Danube River is an important transport route for the countries that lie along its 2,857 km length, especially those that are landlocked. It enables them to ship goods to and from Central and Southeast Europe, as well as downstream to the Black Sea for export. The Rhine-Main-Danube Canal also creates a critical trans-European water corridor from the North Sea via the Rhine and Danube to the Black Sea.
The low water levels adversely affect the normal flow of trade and passenger cruises on many parts of the river. Shipping along the Bulgarian section of the Danube has almost ground to a halt, with vessels waiting at ports and transit stops for water levels to improve. Serbian authorities report a suspension of river traffic due to the low water levels at several shallow water points. Dredging of sand has commenced along the waterway to deepen the channel and keep vessels moving. The story in neighbouring Hungary is very similar.
Low river flows and navigation disruptions are just one of Europe's many challenges this summer. The drought has hit winter crop production of wheat, barley and rapeseed, and this season's corn crop is wilting in the paddock in many regions. Agricultural input costs are surging, and food inflation is soaring. And all this comes on top of the European energy crisis instigated by Vladimir Putin's senseless invasion of Ukraine in February.
Call your local Grain Brokers Australia representative on 1300 946 544 to discuss your grain marketing needs.