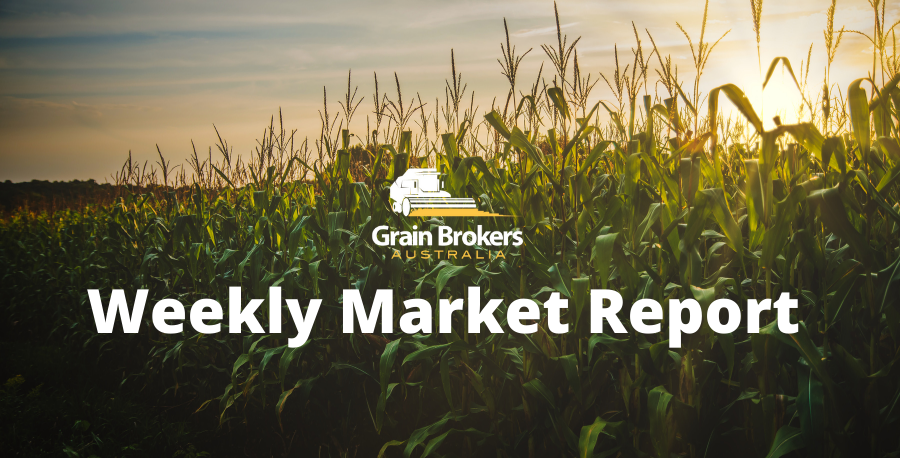 Drought continues to tighten its grip across the United States Corn Belt, with several states seeing significant falls in soil moisture ratings in the latest US Drought Monitor update. Rainfall across the Midwest has been well below average for months. A stagnant, blocking, dry weather pattern has now led to the rapid expansion of drought conditions in many row cropping states, with the prospect of rain pushed out to the back end of the 15-day forecast.
Precipitation in the first half of June has been quite sporadic for the Corn Belt, with falls more concentrated west of the Mississippi River, favouring the High Plains and Southern Plains states. The first full week in June, commencing Saturday 4, was reportedly the third driest first week of June for the US Corn Belt in more than 30 years, building soil moisture deficits and crop stress.
The June 13 national drought snapshot saw the drought worsening across much of the Midwest but improving in Texas, Oklahoma and Kansas. A strong upper-level ridge of high pressure continues to dominate the central portions of North America. According to last week's report, moderate to exceptional drought now covers 20.9 per cent of the US, up from 18.3 per cent the prior week. However, the agricultural areas are particularly hard hit.
Drought now covers 57 per cent of the corn area, up from 45 per cent a week earlier and 17 per cent in the same week last year. The soybean story is similar, with 51 per cent now drought-affected, up from 39 per cent last week and just 9 per cent a year prior. The sorghum picture has improved marginally, with the drought-declared area down two percentage points week-on-week to 64 per cent, much better than the 77 per cent at the same time in 2022.
The weekly crop progress report released by the National Agricultural Statistics Service (NASS) on June 12 showed a further deterioration in the national subsoil moisture rating. NASS reported that 47 per cent of the nation's cropland had a subsoil moisture rating of short-to-very short, compared to 44 per cent a week earlier and 28 per cent at the same time last year. It was the worst rating since NASS began reporting national soil moisture conditions in 2014 and is nearly double the seasonal average of 24 per cent for early June: quite problematic for the emergence of later sown crops.
The national crop ratings were slightly lower week-on-week but are yet to truly reflect the hot, dry weather and rapidly declining soil moisture reserves in key production regions. The corn crop was rated 61 per cent good-to-excellent, down from 64 per cent the previous week, 72 per cent a year earlier and the long-term average of 70 per cent.
In Illinois, traditionally the second biggest corn-producing state, the short-to-very short subsoil rated area rose from 60 per cent on June 5 to 68 per cent on June 12. This is up from 9 per cent in the same week a year ago and the long-term average of 13 per cent. Severe drought now encompasses almost 15 per cent of the state. The crop is hanging on for dear life, with the good-to-excellent rated area dropping just two percentage points across the week to 48 per cent. But widespread soaking rains are needed before month end to avoid a catastrophe.
Iowa is the nation's biggest corn-producing state, and the picture is not much better, with just over 14 per cent of the state enduring severe drought conditions. The subsoil moisture conditions did improve slightly from 53 per cent short-to-very short on June 5 to 59 per cent a week later. The good-to-excellent rated area dropped from 72 per cent to 70 per cent over the same week. Corn is a tenacious plant, and yield potential can be maintained for a certain period when under stress, but the yield potential cliff face is fast approaching with every rainless day.
The first national soybean ratings for the season were released last week, coming in at 59 per cent good-to-excellent, a downward revision of 2 percentage points week-on-week. The crop ratings for the biggest producing state, Illinois, came in at 47 per cent good-to-excellent last week compared to 51 per cent on June 5. Iowa is the number two producer, and crop rating there fell from 70 per cent to 66 per cent over the same period. While the critical yield determining period for soybeans is still as much as six weeks away in most regions, high temperatures combined with sustained periods of moisture stress when the plants are young are still detrimental to the final yield.
While the corn and soybeans planting program is winding up, the sorghum planting program is still in full swing. As of last week, 64 per cent of the forecast area had been sown, compared to the five-year average of 68 per cent. The already emerged crops were rated 57 per cent good-to-excellent last week, up from 47 per cent on June 12, 2022. Kansas is the big swinger in sorghum, producing almost two-thirds of national production. The state's crop was rated 57 per cent good-to-excellent, up slightly from 55 per cent a year earlier.
With the winter wheat harvest now underway in the southern states, exactly half the planted area is experiencing drought, up from 47 per cent last week and 45 per cent last year. The recent rains came far too late to positively impact production, although quality has reportedly suffered in some regions. The spring wheat, durum wheat and barley crops are faring much better at four per cent, two per cent, and 11 per cent drought declared, respectively. These are all very similar to the previous week's ratings but significantly better than at the same time in 2022.
The corn market has its eyes planted firmly on the weather forecasts at the moment as crunch time approaches. Early pollination will commence in the first week of July, and optimum yields, which the USDA is currently forecasting, require adequate soil moisture in the week before and the three weeks after tasselling.
While forecasts show a possibility of rain in early July, substantial and sustained falls are required to salvage average production potential in many regions. Evapotranspiration will currently be around four millimetres per day, rising to as much as six millimetres per day at tasselling, the peak seasonal water demand period. In extreme situations such as high wind speed, high temperatures, low relative humidity, and adequate soil moisture, the evapotranspiration rate can be as high as 10 millimetres per day. But soil moisture deficits of at least 100-150 millimetres are projected for eastern Nebraska, Iowa, Missouri, Illinois and western Indiana by June 30.
Weather maps suggest the US is about to enter the hottest month of the summer, with sizeable soil moisture deficits across much of the Corn Belt. This does not bode well for the USDA's current corn yield projection of a record 181.5 bushels per acre, or even matching the current record of 176.7 bushels per acre. Some in the trade are already talking low 170s, and the market reaction was evident late last week with US corn futures bid up strongly. Interestingly, murmurs of corn production issues in China, the world's second biggest producer and biggest importer, stoked Dalian corn futures to a one-month high last week as domestic consumers also get concerned about 2023/24 supply.
Call your local Grain Brokers Australia representative on 1300 946 544 to discuss your grain marketing needs.