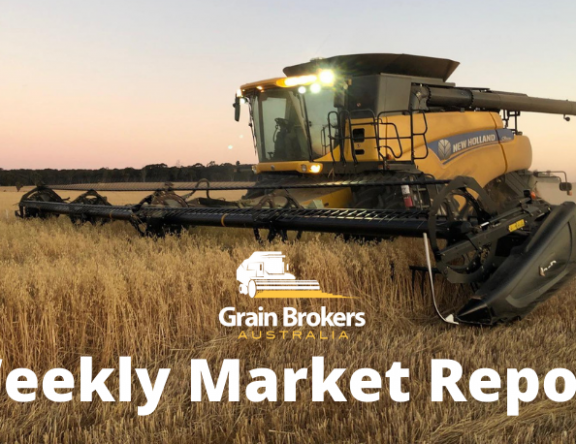 Generally favourable weather conditions and relatively good soil moisture reserves across most of Kazakhstan's major cropping regions early in the spring saw the nation's farmers significantly increase grain plantings this season, hoping for a repeat of last year's bumper harvest.
However, the season quickly took a turn for the worse once seeding was completed in early June. The mild spring promptly gave way to an extremely hot and dry summer, with drought conditions taking its toll on crop development in many regions as the season progressed, gradually eroding yield potential.
According to the Ministry of Agriculture, total cereal plantings this season were 17.5 million hectares, 1.4 million hectares, or 8.7 per cent higher than in 2022. The wheat area was reported at 13.72 million hectares, 0.83 million hectares, or 6.4 per cent higher year-on-year, with the Akmola, Kostanai, and North Kazakhstan regions showing the highest increases. The area planted to oilseed crops this season is reportedly slightly less than 3.3 million hectares.
Data from the state's regional agriculture departments in late August classified 46 per cent of the nation's grain crops in good condition, 45.3 per cent in fair condition and 8.7 per cent in poor condition. Drought heavily affected fields in Zhambyl, East Kazakhstan, Kostanay and Pavlodar regions, with the abandonment area rising rapidly.
Then, just as this year's harvest operations were gaining momentum, much of the country's cropping regions were hit with torrential rain, which has wiped out cereal and oilseed crops in some areas and led to significant quality downgrades, particularly in wheat, in others.
In a presentation at the last week's Asia Grains and Oils conference held in Tashkent, Daulet Uvashev, director of Harvest Kazakhstan LLP, forecast the wheat crop at no more than 12.5 million metric tonne. He said this was despite an increase in plantings to the highest level in ten years and compares to last year's output of 16.4MMT. The USDA's September global supply and demand update had Kazakhstan's wheat production pegged at 15MMT.
Viktor Aslanov from Kazakhstan's Union of Field Farmers was even more downbeat earlier this month, calling the crop 10MMT. He cited rains in late August and early September and the forecast for more rain through September for the extremely pessimistic outlook. He stated that the rains hit when 95 per cent of the crop was ripe and that quality and quantity would suffer as a result. It should be noted that Aslanov was using the gloomy production and quality outlook to appeal to the government to raise domestic grain prices to 120,000 tenge (AU$400) per metric tonne in order to save the nation's farmers from bankruptcy.
The quality of the wheat harvested before the rains hit was as expected from a dry and hot growing season, but yields were not only well behind last year but below the long-term average. The protein was high, with many samples exceeding 14.5 per cent, and the gluten averaged more than 32 per cent. However, the average test weight of the samples tested was 77.1 kilograms per hectolitre. The poor test weight will challenge the milling industry as each kilogram of raw weight lost reduces flour yield by 0.05 per cent.
Harvest operations have been suspended across most of the grain-growing areas for much of September due to the rains, and large areas of wheat are expected to be sprouted. This renders the grain useless for the milling industry, and in many cases, unsuitable for the stockfeed industry as well due to the high content of mycotoxins and aflatoxins. In extreme cases, the wheat will remain in the field unharvested as the potential return does not fund the cost of harvest operations.
Many Kazakh farmers are reportedly collecting the grain that they harvested before the rains and then delivered to local elevators to prevent it from being mixed with post-rain deliveries. They want to preserve the integrity of this high-quality wheat for sale later in the season and seed for next season's crop. Likewise, farmers holding wheat from last year's harvest are now very proud owners and are waiting for the market to rally before making more sales.
While the harvest woes spell financial doom for farmers, food security is reportedly not an issue. The amount of grain harvested already, plus the high-quality carry-in and the 1.3MMT of grain held by the Food Corporation, a state-owned grain procurement and processing company, should more than satisfy domestic needs.
Kazakhstan's domestic grain consumption is expected to be stable in the 2023/24 marketing year (October to September) and remain that way in the next few years as population growth slows. Total domestic consumption is expected to be around 6.8MMT, with 1.6MMT going into stockfeed and residual uses and 5.2MMT to food, seed and industrial uses, predominantly the wheat milling industry.
Grain export restrictions imposed late in the 2020/21 marketing year to protect domestic supply and keep prices in check led to higher domestic stocks. These limits have since been relaxed but carry-out stocks are projected to double from 1.5MMT at the end of the 2021/22 marketing year to 3MMT at the conclusion of the current season.
On the export front, Daulet Uvashev still sees the potential to export around 9.5 MMT of wheat and flour in wheat equivalent in the 2023/24 marketing year, as long as there are no further reductions in the production and quality outlook. This would be down from 10.5MMT in 2022/23, the largest since 2011. However, under such circumstances, export restrictions are always possible to ensure domestic requirements are met.
Despite the gloomy production news, the Agriculture Ministry reported a maiden consignment of 1,300 metric tonne of wheat had been made by rail to the Shandong province in east China – a new market for Kazakhstan. Under a new agreement between the Food Corporation and Shandong-based Binzhou Zhongyu Food, the volume of consignments is planned to reach 0.2MMT. Kazakhstan delivered 0.1MT of grain to China in the first half of this year. Although the exact timeframe is unclear, the future goal is to increase annual grain exports to China to 1MMT.
There is an inexorable irony here. While the government makes optimistic projections around export goals, its farmers are constantly teetering on the brink of ruin. And their plight has been complicated by the cheap Russian grain that has flooded the domestic market, including a wave of illegal imports from Russia to avoid that country's export tax. To make matters worse, this dumping strategy threatens to squeeze Kazakhstan's exporters out of traditional export markets, such as neighbouring Kyrgyzstan, Uzbekistan and, further afield, Iran.
Call your local Grain Brokers Australia representative on 1300 946 544 to discuss your grain marketing needs.