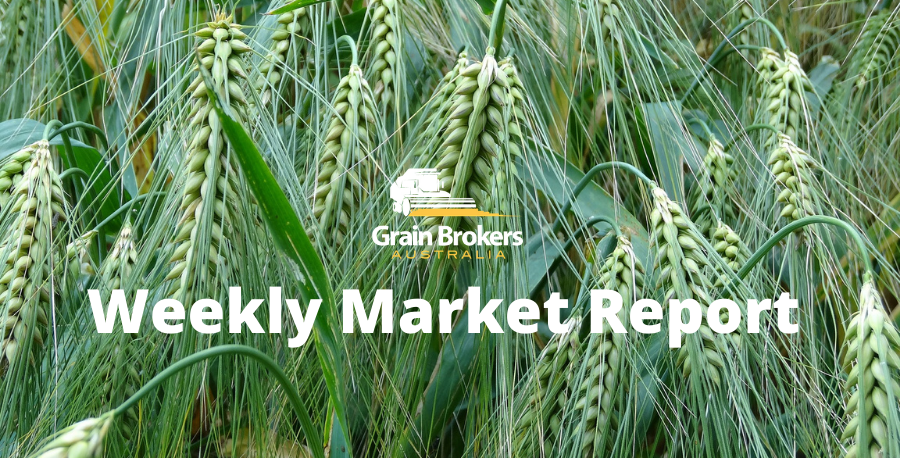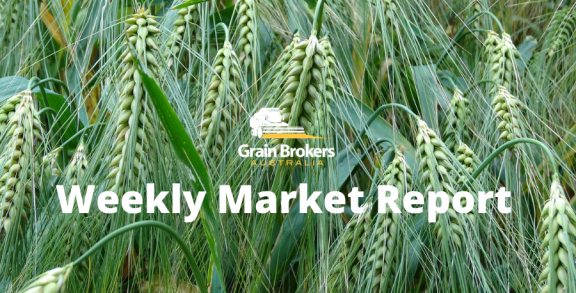 On Friday of last week, the Australian government confirmed that China had agreed to immediately drop the 80.5 per cent anti-dumping and countervailing duties on Australian barley that had halted trade worth as much as AUD1.5 billion per annum. Introduced on May 19, 2020, after Beijing erroneously accused Australia of selling barley below the cost of production and subsidising farmers, the resumption of trade is welcomed by grain growers countrywide.
The tariffs set off a trade war between the two nations and were widely considered a form of retaliation for Australia's call for an inquiry into the origins of COVID-19. Australia referred China to the World Trade Organization (WTO) over the tariffs in December 2020 but suspended the appeal earlier this year when Beijing agreed to review the tariffs. Under WTO rules, the review period was a maximum of four months and was set to expire this week. The Australian government has confirmed that it would discontinue the WTO appeal in light of Beijing's decision.
A statement released on Friday states, "The Chinese Ministry of Commerce has ruled that it is no longer necessary to continue to impose anti-dumping duties and countervailing duties on imports of barley originating in Australia in view of changes in the Chinese barley market."
The introduction of the tariffs in 2020 applied to all new business, with any sales already in place, and for which import permits had been granted, executed according to contract terms. Just over 435,000 metric tonne of barley was shipped through to November of that year, 70 per cent of which was malting barley, with the last shipment being a 33,698MT cargo of feed barley out of the port of Geelong in November.
China dominated Australia's barley export program in the three seasons leading up to the dumping accusation. In the 2017/18 marketing year (October to September), Australia exported 6.07 million metric tonne of barley. China alone accounted for 4.7MMT, or 77.6 per cent of all shipments. The second biggest customer was Japan with 912,000MT, or 15 per cent, collectively accounting for 92.6 per cent of barley exports that year.
The story was very similar the following season with China importing 2.38MMT of barley, or 64.9 per cent of the 3.66MMT exported from Australian ports. Japan purchased 653,000MT, or 17.8 per cent of the barley export program, and collectively they accounted for 82.7 per cent of the malting and feed barley exports in 2018/19.
In the 2019/20 marketing year, Australia exported 3.23MMT of barley, 1.53MMT, or 47.5 per cent of which went to China, with the last four months of that period adversely affected by the tariffs. Thailand surfaced as the second biggest customer that year importing 688,000MT, or 21.3 per cent of shipments. Japan was in third place with 561,000MT, 17.4 per cent, and collectively the three top importers took 86.2 per cent of the total export program.
One of the most interesting statistics to emerge from the Australian Bureau of Statistics export data since China exited the Australian barley market is the proportions being shipped as malting barley versus feed barley. In the 2017/18 season, 36.5 per cent of Australia's barley exports were malting barley, against 63.5 per cent shipped as feed barley, with China's proportion 41.1 per cent and 58.9 per cent, respectively. That season, China accounted for 87.2 per cent of Australia's malting barley exports with a 1.93MMT import program.
In the following marketing year, malting barley exports exceeded those of feed barley for the first time ever, accounting for 52.5 per cent of the total. China's accounted for 1.73MMT, or 72.8 per cent of purchases from Australia, and 89.9 per cent of Australia's total malting barley program. And in 2019/20, malting barley shipments were 41.5 per cent of Australia's export program at 1.34MMT, with China accounting for 1.04MMT, 68 per cent of total barley imports from Australia and 77.7 per cent of Australia's malting barley shipments that season.
Enter the China tariff period, and save for the aforementioned feed barley cargo out of Geelong, no barley exports have departed Australian shores, destination China in the entire 2020/21, 2021/22 seasons, or the 2022/23 season-to-date. Malting barley exports dropped dramatically, with Australia's number one customer quickly developing a penchant for the French menu.
In 2020/21, feed barley dominated exports making up 93.5 per cent of shipments, against malting barley at 6.5 per cent. The 2021/22 season was similar, with malting barley making up just 10.9 per cent of total barley exports, and in the 2022/23 season to June 30, it accounted for 11.9 per cent of exports. However, a few new malting barley customers did emerge, especially Mexico and, to a lesser degree, South American neighbours Peru and Ecuador.
Unsurprisingly, Saudi Arabia, the world's biggest feed barley importer, emerged as Australia's dominant barley customer when China retreated. In the 2020/21 marketing year, Australia exported 7.92MMT of barley, with the Middle Eastern kingdom accounting for 2.86MMT or 36.1 per cent of the total. Japan remains consistent, taking 1.06MMT, or 13.4 per cent, closely followed by Thailand with just under 1.06MMT, Vietnam with 745,000MT, Kuwait with 462,000MT, the United Arab Emirates with 353,000MT, Qatar with 332,000MT, the Philippines with 203,000MT, Mexico with 202,000MT and Iran with 192,000MT. Collectively the top ten accounted for 94.3 per cent of the total.
Last season, Australian barley exports totalled 8.03MMT, 39.5 per cent, or 3.18MMT of which went to Saudia Arabia's Red Sea and Persian Gulf ports. Japan purchased 1.12MMT or 13.9 per cent of total barley shipments, with Vietnam, Kuwait, Jordan, the Philippines, Mexico, the United Arab Emirates, Qatar and Peru collectively making up the top ten and 92.2 per cent of 2021/22 barley shipments.
Barley exports for the current season to June 30 stand at 5.73MMT, slightly behind last season's pace of 6.14MMT for the corresponding period. At 1.83MMT and 31.9 per cent of the total, Saudi Arabia remains the barley king. Japan with 949,000MT and Vietnam with 527,000MT fill the podium with a similar list making up the top ten.
Barley prices rallied when the news emerged on Friday, and China's actions in the Australian market over the next three months will set the tone for new crop barley pricing and the 2023/24 export program. With some wheat and corn production issues reported in China this season, it seems inevitable that they will need to buy Australian barley to fill a feed grain void, and we know that Chinese maltsters and brewers love Australian malting barley.
As long as Beijing is genuine in its intentions to resume barley trade and doesn't use other impediments such as weed seed tolerances or chemical residues to artificially delay incoming cargoes, we should see the Australian barley lineup, marked destination China, increase gradually at the expense of France over the next six months.
Call your local Grain Brokers Australia representative on 1300 946 544 to discuss your grain marketing needs.