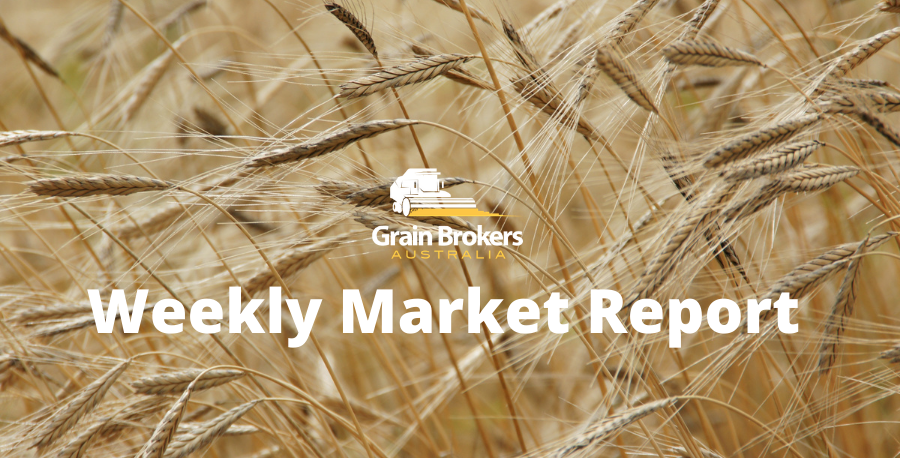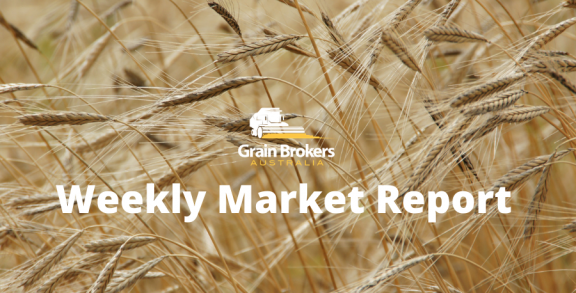 Bulgaria has thrown its hat in the ring as part of the solution to the global wheat supply crisis emanating from Russia's invasion of Ukraine. Speaking in Brussels last week, Bulgaria's Prime Minister said the assistance could be twofold, the export of physical grain from its own exportable surplus and the shipment of Ukrainian grain via its Black Sea port of Varna.
Ukrainian President Volodymyr Zelenskyy met with Bulgaria's Prime Minister Kiril Petkov in early May, and the two governments subsequently reached an agreement on the use of the port of Varna, around 600 kilometres south of Ukraine's Black Sea port of Odessa, as a logistics hub for the export of Ukrainian grain and sunflowers.
This agreement adds to the one reached in April between Ukraine and Romania for the use of the port of Constanta, also on the Black Sea. However, the biggest impediment to using either option continues to be the logistics challenges in getting the grain out of Ukraine and into position to export in an efficient and timely manner. Recent reports suggest at least 20MMT of grain is stuck in Ukraine, unable to leave the country due to infrastructure challenges and blocked Black Sea ports. Wheat and corn would make up the majority of this total.
The new Bulgarian stance is in stark contrast to its initial reaction to Russia's invasion of Ukraine in late February, when the government announced plans to beef up its grain reserves by buying enough from domestic producers to cover one year of domestic demand.
The plan was to purchase around 50 per cent of the three million metric tonne that remained in the country's silos and even toyed with the idea of restricting exports, at least until the purchasing program was complete. While official restrictions were never put in place, extra customs checks have slowed grain vessel loadings over the last couple of months, which producers said was an unofficial attempt to halt exports.
The prospects for winter crop production in Bulgaria remain favourable due to the relatively mild winter, excellent soil moisture reserves, and good snow cover in the peak of winter. Cumulative precipitation readings to the end of April were close to average in northern regions but well above the long-term average in southern and coastal areas.
However, rainfall registrations over the past four weeks have been below normal and moisture deficits are developing in some regions, jeopardising the production outlook. Phenological development of the winter crops are still delayed in some districts after wet weather and suboptimal soil conditions delayed planting last year.
According to the European trade association Coceral, Bulgarian farmers planted around 1.2 million hectares to wheat in the autumn of 2021, fractionally higher than the previous year's wheat plantings but 8.7 per cent lower than the record area of 1.314 million hectares planted in the autumn of 2013.
Coceral has pegged the wheat yield at 5.19 metric tonne per hectare for production of 6.22 million metric tonne, compared to last year's yield of 6.05MT/ha and production of 7.17MMT. This is almost identical to the latest JRC MARS yield estimate of 5.2MT/ha, against a five-year average of 5.04MT/ha. This is down from 5.38MT/ha in its April bulletin and puts production at 6.24MMT when applied to the Coceral area. Both these numbers are well below the 7MMT production expectation that the Bulgarian Prime Minister was spruiking in Brussels recently.
Bulgaria's domestic wheat consumption currently stands at around 1.7MMT, including human consumption, stockfeed and seed. That gives an exportable surplus of between 4.5MMT and 5.3MMT for the upcoming harvest, plus substantial 2021/22 carry-out stocks after last year's huge harvest, and below average exports this season.
Assuming that the government is comfortable with their wheat reserves amid the regional uncertainty, it would seem safe to pencil in Bulgaria for around 5MMT of exports in the 2022/23 season, around 25 per cent higher than the current season. The vast majority of Bulgaria's wheat exports have traditionally been to European Union markets, with Spain the largest, followed by Italy and Greece. But that may change this year, with African destinations a strong possibility in the current environment.
Meanwhile, a Bulgarian cargo popped up on the list of successful sales into the latest Egyptian wheat tender. Egypt's General Authority for Supply Commodities (GASC) announced last Wednesday that it had signed a contract to purchase 465,000 metric tonne of wheat from Bulgaria, Romania and Russia for payment using 180-day letters of credit. This is Egypt's largest wheat purchase since Vladimir Putin's armed forces invaded Ukraine in late February and the first tender for supply in the 2022/23 season, which commences on July 1.
GASC said they would accept offers from any of its approved origins and would also allow offers of Ukrainian wheat if it can be shipped from neighbouring countries such as Poland, Romania, Bulgaria or the Baltics. About 300,000MT of Ukrainian wheat booked by GASC earlier in the year for delivery in February and March is yet to be shipped, with one cargo stuck in port and four others still to be loaded.
According to GASC, it purchased 240,000MT from Romania, 175,000MT from Russia and 50,000MT from Bulgaria. Two Russian cargoes totalling 115,000MT are for shipment in the July 20-31 window. The four 60,000MT Romania consignments were purchased for shipment in the August 1-10 slot. The final Russian cargo of 60,000MT and the sole Romanian bottom is for shipment in the August 1-20 position.
All successful cargos were priced at US$480, including cost and freight, 2.9 per cent lower than the US$494.25 paid for 350,000MT in the most recent tender in April. However, it is still 41 per cent higher than what Egypt was paying for wheat prior to the war in Ukraine.
The global wheat market may have eased over the past two weeks, but the balance sheet is still tight. There are big production questions in key export hubs such as the United States, Canada, Ukraine and France, which has suddenly turned dry. Final wheat production in China and India remain major unknowns. Modest as it may seem, export contributions from countries such as Bulgaria could well be the saviour for small importers in this high price milieu.
Call your local Grain Brokers Australia representative on 1300 946 544 to discuss your grain marketing needs.