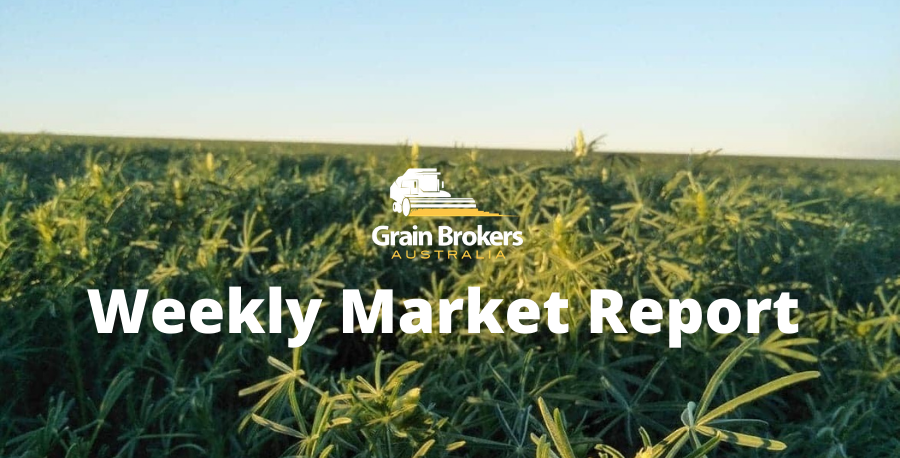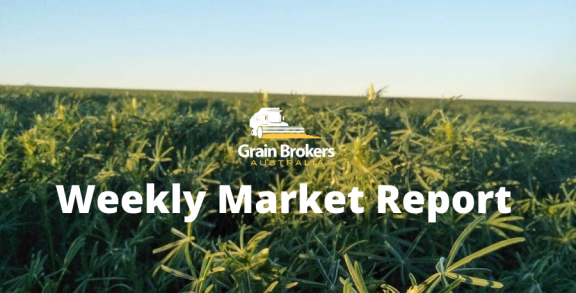 Turkiye's President Recep Tayyip Erdoğan announced on Saturday, March 18, 2023, that the deal allowing the export of Ukrainian grain from the ports of Odesa, Chornomorsk and Yuzhny/Pivdennyi via a safe Black Sea shipping lane had been renewed. But the length of the extension period was not disclosed and is being disputed by Ukraine and Russia.
Global grain markets have been on tenterhooks for the past month, waiting to see if the corridor would be extended beyond Saturday. As the March 18 expiry date loomed, Russia was adamant that it was only ready to continue the deal until May 18.
The United Nations and Turkiye favour a 120-day deal as it increases supply certainty for global consumers. Turkiye's foreign minister, Mevlut Cavusoglu, said on Saturday his country would continue efforts to extend the deal beyond two months, suggesting that may be where the line has been drawn for now.
Russia said it had agreed to a 60-day extension, while Ukraine's infrastructure minister, Oleksandr Kubrakov, said the deal had been extended for 120 days. Kubrakov quickly jumped on Twitter on Saturday, announcing to the world that the agreement would continue for another 120-day period, and thanked all parties involved in the negotiations.
A spokeswoman for the Russian Foreign Ministry, Maria Zakharova, responded by reiterating Moscow's position, saying it was willing to prolong the deal beyond 60 days if there was "tangible progress" in unblocking flows of Russian food and fertiliser to world markets.
However, Russian grain export statistics suggest that no such block exists, with wheat flowing quite freely through its Black Sea ports to global consumers over the past eight months. In February, leading Black Sea consultancy, Sovecon raised its Russian wheat export forecast to a record 44.2 million metric tonne on the back of record production, strong global demand and the record pace of shipping. According to Sovecon, 26.4MMT was shipped from the beginning of the 2022/23 marketing year on July 1 last year to the end of January, and it expects a further 17.8MMT will be exported in the five months from February 1 to the end of June.
Moscow has also been pushing for the reopening of a pipeline that carries ammonia, a critical ingredient in nitrogen fertilisers, from the Central Russian city of Tolyatti, 1800 kilometres west to Ukraine's Black Sea port of Odesa, for export to the world market. A substantial proportion of Russian fertiliser exports are indirectly subject to Western sanctions, and concessions to allow resumption flows have not as yet been agreed.
The original grain corridor agreement was brokered by the United Nations and Turkiye in July last year, and it was extended in November for another 120 days. The first grain shipments started in early August, using a corridor 310 nautical miles long and three nautical miles wide.
Ukraine is one of the world's biggest grain exporters, and the so-called Black Sea Grain Initiative has been critical for global food security, helping alleviate the international supply concerns triggered by Russia's invasion of Ukraine in February last year.
More than 25MMT of Ukraine grain has been shipped to 45 countries since the Black Sea Grain Initiative was signed last year. Almost 55 per cent of all shipments have gone to countries classified as developing by the United Nations (which includes China). Breaking down the shipments by region, 45.2 per cent has gone to the Asia-Pacific, 42.3 per cent to Western Europe, 11.1 per cent to African countries and 1.4 per cent to Eastern Europe.
China topped the list of export recipients with 5.54MMT, followed by Spain with 4.32MMT, Turkiye with 2.71MMT, Italy with 1.77MMT and The Netherlands with 1.59MMT. Egypt, Israel, Bangladesh and Portugal rounded out the top ten with 0.84MMT, 0.68MMT, 0.66MMT and 0.64MMT, respectively, since the corridor opened eight months ago.
At 12.47MMT, corn exports make up 49.8 per cent of all vessel movements, with just under half of that total, or 6.03MMT, going to developing nations. China was the biggest buyer with 3.98MMT, or 31.9 per cent of the total. Spain was next with 2.09MT, then Italy with 1.14MT, The Netherlands with 1.07MMT and Turkiye with 0.72MMT.
Wheat was next on the commodity volume list at 6.74MMT, or 26 per cent of total exports via the grain corridor since inception. Shipments to developing countries totalled 4.4MMT, or 65.4 per cent of total wheat exports. The top two destinations were Spain and Turkiye with 1.65MMT and 1.19MT, respectively, and 42.2 per cent of total wheat exports. Next on the list were Bangladesh with 0.66MMT, Italy with 0.34MMT and Indonesia with 0.34MMT.
Ukraine is the world's biggest exporter of sunflower meal and sunflower oil. Meal shipments totalled 1.41MMT, with developing nations taking 83.3 per cent of the total. China was the only customer of note with 1.12MMT, or 79.5 per cent of total shipments in the eight-month period.
Sunflower oil shipments via the corridor to the end of last week totalled 1.4MMT, 5.7 per cent of total vessel movements, with 77.4 per cent going to developing nations. Almost 70 per cent of shipments went to just three customers, India with 0.41MMT, China with 0.25MMT and Turkiye with 0.2MMT.
Rapeseed at 1.1MMT and barley at 1.08MMT were the only other commodities with shipments exceeding the 1MMT threshold. Shipments to developing countries were 6.6 per cent and 59.4, respectively. All the rapeseed except a 62,000 metric tonne shipment to Pakistan and a small 9,500MT vessel to Turkiye went to European Union member states or the United Kingdom. Spain was the biggest barley customer with 0.37MMT, followed by Turkiye with 0.23MT and China with 0.2MMT.
While the grain corridor has provided a lifeline for Ukrainian farmers and grain merchants, the extension of the deal is critical for global food security, increasing supply and easing food inflation pressures, especially in developing countries. With such a massive backlog of vessels waiting to enter and depart the Black Sea and Russian operatives continuing to stymie the West's efforts to hasten the inspection and approval process, a 60-day reprieve provides minimal long-term supply certainty.
Call your local Grain Brokers Australia representative on 1300 946 544 to discuss your grain marketing needs.