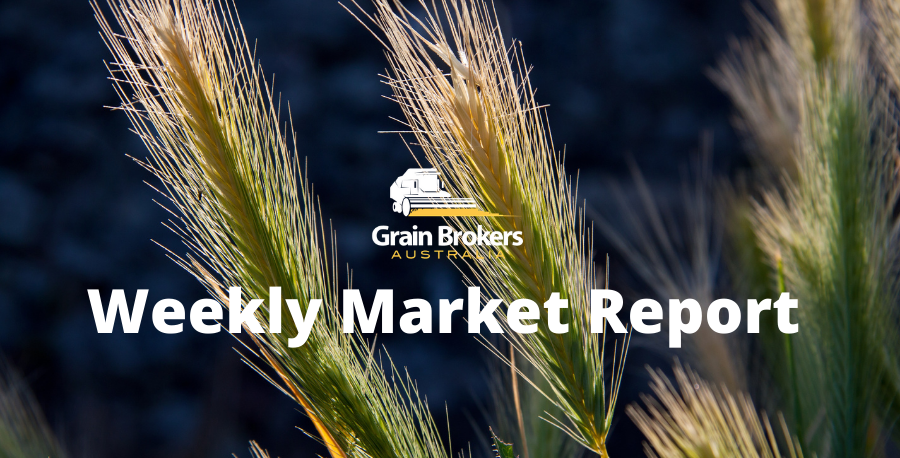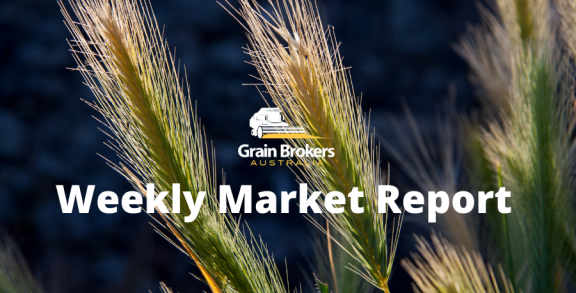 Argentina may hold the highly coveted football World Cup, but the country's drought situation appears to be going from bad to worse. The conditions are so dire that row crop production estimates are getting slashed on a weekly basis, and winter crop output is the nation's worst since the harvest failure of 2015.
With the drought now engulfing more than half of the country, weather forecasters are calling it the worst in 60 years, and relief for Argentina's farmers may still be months away. Agricultural output has been struggling under the influence of the La Nina weather phenomenon for three years, but the past nine months have been unusually dry.
According to a Buenos Aires Grain Exchange (BAGE) update released last week, relief is on its way, but it could be March before rainfall picks up enough to significantly improve soil moisture reserves and moderate the heat wave conditions. Some rain is expected over the next couple of weeks, but not nearly enough to improve soil moisture reserves and reduce summer crop stress.
With the winter crop harvest coming to a close, BAGE now expects wheat production to fall to 12.4 million metric tonne, down from a record 22.4MMT in the 2021/22 season. While the planted area was nine per cent higher at 6.7 million hectares, the crop yield was almost 35 per cent lower year-on-year. The Rosario Grain Exchange (RGE) is even more pessimistic, pegging wheat production at only 11.5MMT and last week's USDA number was 12.5MMT.
The barley story is very similar, with production down from 27 per cent from 5.2MMT to 3.8MMT. The planted area increased year-on-year by 8.3 per cent to 1.3Mha, but the crop yield was down by more than 34 per cent compared to the 2021/22 harvest. The USDA was unmoved in last week's update, leaving barley production at 4.2MMT.
The dry weather conditions and parched soils have significantly delayed the planting of the 2022/23 corn and soybean crops. BAGE said last week that it could reduce this season's row crop production estimates by as much as 25 per cent if there is no rainfall relief across the summer cropping regions very soon.
Approximately 14.8Mha of soybeans had been planted as of January 5, with the seeding program winding down in the next couple of weeks. Planting of the early crop should have been completed in December, but there is a much higher proportion of late-planted soybeans this year, which traditionally yield less than the early-planted crop.
In last week's crop update, BAGE called the soybean crop 88 per cent planted against 72 per cent the previous week, 98 per cent at the same stage in 2021/22 and a five-year average of 97 per cent. The crop condition is one of the worst in the past 40 years, with the poor to very poor proportion making a massive jump to 56 per cent compared to 38 per cent the previous week and 29 per cent at the same time last year. The good to excellent category captured only 4 per cent of the crop area compared to 8 per cent a week earlier and 33 per cent in early January 2022.
Interestingly, the current soil moisture conditions are not that dissimilar to this time last year, but it is the dramatic decline over the New Year period and the lack of meaningful rain in the forecast that has most people concerned. As of January 12, 66 per cent of the soybean area had poor to dry root zone moisture reserves compared to 43 per cent a week earlier and 60 per cent at the same time in 2022.
BAGE lowered its soybean harvest estimate to 41MMT last week but has offered a dual scenario production update, both of which are much lower than their December crop estimate of 48MMT. Under the first scenario, crop-saving rains return by February and output recovers to 44.5MMT. The second is a worst-case scenario outlook where the drought continues unabated, and the harvest could be as low as 35.5MMT, which would make it the worst since 2008
However, RGE went the whole hog, slashing their estimate by almost 25 per cent from 49MMT to 37MMT, believing too much damage has been done to see a wholesale production recovery. True to form, the USDA took the conservative route, trimming 4MMT off its estimate to land on 45.5MMT in its January update.
The prospect of the smallest soybean crop since 2008 could wipe USD11.6 billion off the value of grain exports and 1.8 per cent off Argentina's GDP this year, exacerbating the country's financial woes. Argentina is the world's biggest exporter of soybean meal and soy oil, and prices of both have rallied significantly, with Chicago soybean meal futures touching a nine-month high on Thursday of last week.
Some processors are so concerned about old crop supply in front of the next harvest that they have begun securing oilseed supplies from Brazil, which in stark contrast, is staring down the barrel of a record harvest. Rumours say at least six cargoes have traded. They can thank the "soybean dollar" for that, as it seems Argentina bought more export demand than expected, pushing whole soybean shipments to a record 22MMT in the four months to December 31.
The corn seeding program is normally winding down by now, but this season it continues with every shower of rain that sweeps across the Pampas. As of January 5, approximately 5.1Mha of corn had been planted, and like beans, there will be a much higher than usual proportion of late-planted corn. BAGE has trimmed 0.2Mha off its planted area forecast, which now sits at 7.1Mha compared to 7.7Mha last season. RGE is dropped its area from 7.9Mha to 7.3Mha.
According to BAGE, 83 per cent of the crop was in the ground as of January 12, compared to 86 per cent last year and a five-year average of 89 per cent. But crop conditions are deteriorating quickly, with the exchange rating 47 per cent of the crop in the poor to very poor category. That compares to 32 per cent just a week earlier and 36 per cent at the same time last year. Only 7 per cent of the crop made the good to excellent category, against 13 per cent on January 5 and 23 per cent last year. Soil moisture reserves are similar to beans, with 60 per cent of the crop area rated poor to dry compared to 53 per cent in early 2022, but up dramatically on the 39 per cent rating on January 5.
Production-wise, BAGE shrunk the corn crop from 50mmt last month to 41MMT under the optimistic February rain scenario, and 37.8MMT under the drought continues scenario, the latter closing in on the 2008 disaster. RGE slashed its forecast from 55MMT to 45MMT, but the USDA tiptoed around the issue lopping only 3MMT to land on 52MMT.
While the market appears to be ignoring Argentina's growing corn production issue and banking on Brazil to fill the soybean export gap, the potential impact on global trade flows is dramatic. But that will pale into insignificance compared to financial ramifications for an economy that has suffered at the hands of Peronist bungling for years.
Call your local Grain Brokers Australia representative on 1300 946 544 to discuss your grain marketing needs.