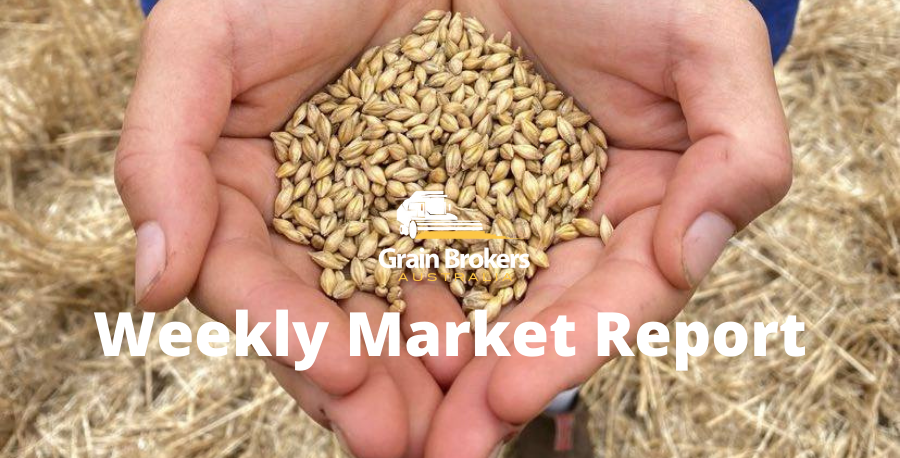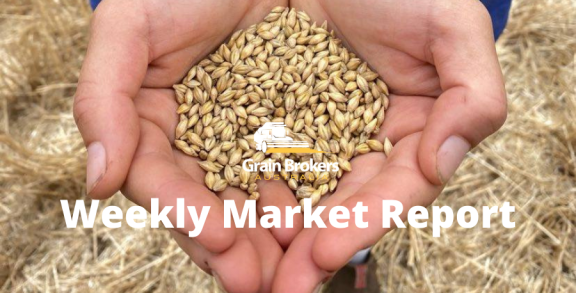 Ukraine's second wartime harvest is progressing well despite the constant threat of ground attacks from Russian forces in the country's east and aerial drone attacks in other regions. Production is expected to be higher year-on-year, but the big conundrum is how that grain will make its way to international markets as Black Sea export routes remain under constant attack from Vladimir Putin's forces.
According to the agriculture ministry, Ukraine's farmers had harvested 41.7 million metric tonne to the end of last week, with grain making up 31.5MMT and oilseeds 11.2MMT. This harvest total is up 18.5 per cent from 35.2MMT two weeks earlier. The grain volume included 22.2MMT of wheat, 5.9MMT of barley, 0.4MMT of peas and 0.8MMT of corn. The oilseed total included 4MMT of canola and 5MMT of sunflower seed.
The winter crop harvest is winding down across the country, with the harvested quantities of wheat, barley, canola and peas only up fractionally over the past two weeks. Harvest activities are now concentrated on the summer crops, with the sunflower seed volume up from 1MMT since September 14 and the corn harvest moving into top gear.
The agriculture ministry is confident that this year's grain harvest will surpass the 55.3MMT reaped in 2022, pegging total 2023 output at 56.4MMT, excluding oilseed production, but still substantially lower than pre-war volumes. This forecast is up from 53.1MMT at the beginning of September and 54.2MMT just two weeks ago, with winter crop yields surprising to the upside. A lack of fuel is said to be a major impediment to progress, with reports that up to 20 per cent of the planted area could go unharvested in some regions if the situation does not improve.
With the wheat harvest all but complete, this year's total is more than 31 per cent lower than the pre-war crop of 32.2MT in 2021. The barley crop has fallen more than 37 per cent from 9.4MMT in 2021. Assuming that corn makes up the balance of the volume yet to be harvested, the crop can be no more than 24.5MMT using the agriculture ministry's grain crop projection, with hot and dry conditions over the past month clearly taking their toll on final output.
This is down from the bumper corn harvest of 42MMT in 2021 and is substantially less than both the agriculture ministry's official estimate of 28.5mmt and the 28MMT that the USDA plugged into its September global supply and demand estimates. While Kyiv tends to be extremely conservative in light of the current geopolitical circumstances and weather forecast, there is upside production potential as harvest progresses.
While the summer crop harvest continues, farmers are also busy planting the next winter crop, with around 2.2 million hectares in the ground as of September 26. The area included just over one million hectares of winter wheat, around one million hectares of canola and a small area of barley.
According to the agriculture ministry, Ukraine's farmers intend to plant 4.4 million hectares of winter wheat, 0.7 million hectares of winter barley and 1.3 million hectares of canola in the 2023/24 season into land not currently occupied by Russian forces. The wheat area alone is down more than 26 per cent from the 6 million hectares planted in the autumn of 2021. However, Ukrainian farmers only managed to harvest 4.9 million hectares of that total in the summer of 2022, with landmines leading to the abandonment of large areas and Russian forces seizing the rest.
Ukrainian weather forecasters said this week the prolonged absence of rain in most regions had created unfavourable conditions for sowing and development of winter crops. The forecasters say most regions have seen no rain for 30-40 days, and soil moisture reserves are depleted in 50-60 per cent of the fields under winter sowing. Farmers in the southern region of Odesa have reportedly suspended sowing due to the drought conditions.
On the export front, Russia has continued to attack export pathway infrastructure in the Black Sea and Danube River ports since its withdrawal from the Black Sea Grain Initiative on July 17, slowing the pace of shipments and making the export task far more precarious. While some headway has been made with Ukraine's European neighbours, squeezing large volumes out through Europe is much more complicated and expensive. Consequently, recently harvested grains, and old crop supplies currently earmarked for export, are piling up nationwide.
However, Ukraine has retaliated with successful skirmishes into Russian naval bases along the Crimean coast in recent weeks. It is also pushing to create a new shipping corridor that hugs its Black Sea coastline and that of its neighbours to the south, Romania, Bulgaria and Turkey, to kickstart grain exports out of the Black Sea again. Seven merchant vessels have successfully navigated the new export route, with Ukraine inspired by its ability to target Russian warships and deter them from entering Ukrainian waters.
China appears confident that Ukraine will continue to ship its grain to international markets, with reports that it has purchased as much as 1MMT of Ukrainian corn over the last two weeks for shipment between October and December of this year. China is traditionally one of the biggest buyers of Ukraine's corn, and it was the biggest destination for corn movements under the now defunct Black Sea Grain Initiative.
Ukraine's grain exports in the first 24 days of September fell to 1.57MMT, down 51 per cent from 3.21MMT exported in the same period last year. Overall exports for the 2023/24 marketing year, which began on July 1, are 6.2MMT, 1.3MMT or more than 17 per cent lower than the 7.5MT exported in the same period in 2022. The season-to-date volume includes 3MMT of wheat, 2.5MT of old-crop corn and 0.6MMT of barley.
Ukraine's exportable grain surplus is critical to global supply, particularly for wheat and corn. Reestablishing a viable and safe export pathway out of Ukraine's Black Sea ports and the continued development of viable sea and land-based alternatives will be challenging for Kyiv in light of European resistance and the relentless Russian attacks.
Call your local Grain Brokers Australia representative on 1300 946 544 to discuss your grain marketing needs.