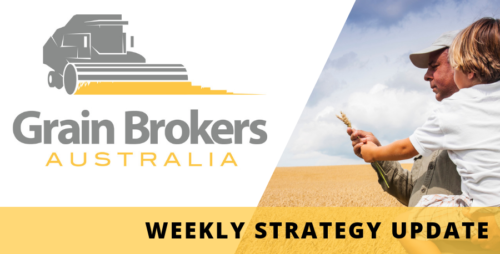 Wheat – If you require cash-flow within the next 4-6 weeks, we suggest looking to sell lower grade what this week rather than wait until it is too late, as there is increasing harvest pressure coming from the east coast as well as locally. If you aren't looking to sell right now, look to sit until the second quarter of 2017. If you're not happy with today's prices, look into using the Grain95 product.
Barley – Not unlike wheat, we suggest off loading your malt barley soon if you need cash-flow within the next month or two. If there isn't a need to sell right away, look to sit on your barley until at least Feb 2017.
Canola – This is still the best value at present. For any low oil canola, speak to your broker about flat oil contracts to find the best value. We also suggest looking at selling some 17/18 canola.
Oats – As said in last weeks strategy we suggest holding onto oats until more buyers come into the market to create some healthy competition and drive prices up.
Lupins – Not unlike last week, there is still very little competition out there for lupins at present. There is little movement in the delivered market for any lupins stored on-farm, so speak to your broker about what price can be generated.