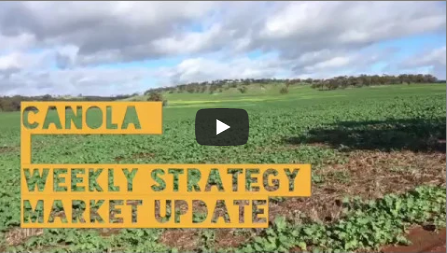 Canola – Weekly Strategy Market Update, 30 July 2018

Canola futures (ICE) have been pushed lower on the back of weakening soybean, but Canadian crops in the west are patchy. Domestic production is down due to dryness on the east coast, reduced Canola plantings in WA, low plant density off the back of late cropping in the season and damaging winds in the south of WA.
We are confident and supportive of solid prices moving forward for new season, with further upside in the market. If you are still holding old season grain we recommend having indicatives in place, as we have seen old season strengthening off the back of new season values.