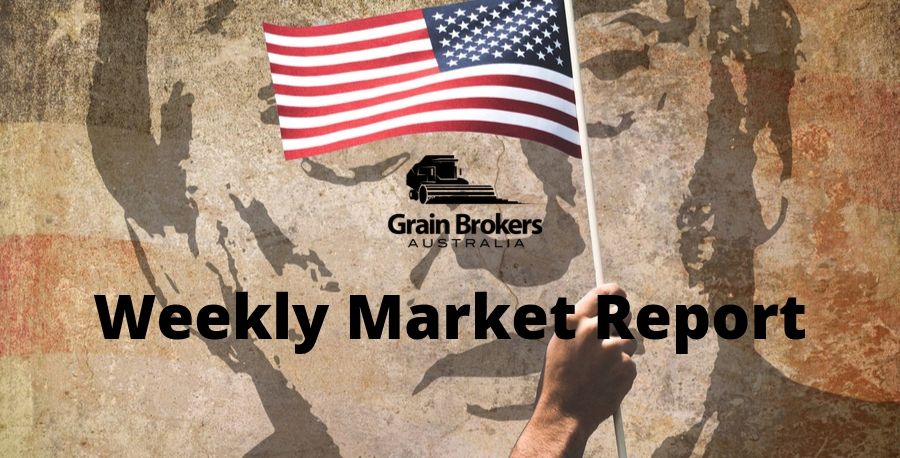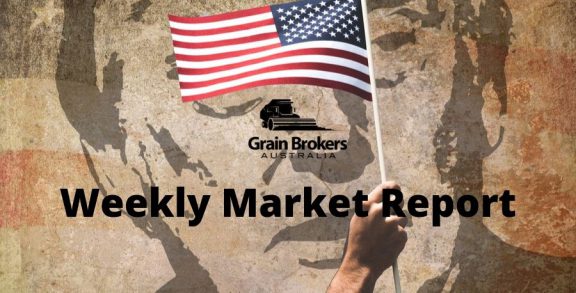 World agricultural commodity markets look set for continued volatility as the trade truce between the United States (US), and China appears to be dead in the water. Late last week both Washington and Beijing released statements suggesting that a deal to end the bitter trade dispute was unlikely in the short term.
Negotiations have been at an impasse since May with both sides claiming the other reneged on provisions of a tentative deal. Tensions escalated last Thursday when The Don (Trump) announced, via Twitter, a new tariff of 10 per cent on US$300 billion worth of Chinese imports that aren't already subject to US duties.
This is on top of the US$250 billion worth of Chinese imports that are already subject to a 25 per cent tariff imposed mid-way through last year. The new tariff is set to come into effect on September 1.
It was no surprise to see China respond to the latest announcement by saying that they would take all counter-measures necessary as a result of the escalation in the trade conflict. However, the trade imbalance is a huge challenge for China. Washington has the potential to tax around US$540 billion worth of Chinese imports, but Beijing only has around US$120 billion worth of US goods it could target.
That said, President Xi Jinping does hold one significant trump card. China controls more than 90 per cent of the world's production of rare earths, a group of 17 metals with magnetic and conductive properties that power most of the globe's electronic devices. More importantly, it also accounted for 80 per cent of all US rare earth mineral imports between 2014 and 2017.
Chinese imports of US agricultural commodities have fallen dramatically as a result of Don's Party (the trade war). Beijing retaliated to the initial round of US duties by slapping a 25 per cent tariff on a long list of US goods, including soybeans, in July 2018.
China is by far and away the world's biggest importer of soybeans. The burgeoning demand for soybeans in China over the last ten years has been driven by an explosion in demand for meat as consumers shift from a diet dominated by rice to one where pork, poultry and beef play an increasingly important part.
In 2017, Brazil and the US were the two biggest soybean exporters, totalling US$25.7 billion and US$21.4 billion respectively. China accounted for two-thirds of global trade, importing US$39.6 billion worth of beans. In the same year, US exports were around a third of Chinese soybean purchases. At just under US$14 billion, soybeans were the second most valuable US export to China, behind aeroplanes.
However, the US share of that import demand has changed dramatically as a result of Don's Party. Up to the end of May this year, US soybean exports to China were less than 6 million metric tonne (MMT), with a value of around US$2.7 billion. In volume terms that is almost an 80 per cent decrease compared to the three-year average of 29MMT for the same period.
It is no accident that the Chinese chose to impose tariffs on soybeans. The biggest producing soybean states are across the US Midwest, and this is The Don's heartland. The farmers voted him into office. Beijing hopes that the farmer will either lobby Washington to solve the impasse or desert Trump at the ballot box in next year's election.
So, what does The Don do to appease the US farmer? He announces another support package worth a monstrous US$16 billion, that's what! According to a United States Department of Agriculture (USDA) announcement late last month, the latest Market Facilitation Program (MFP) payment "is aimed at supporting American agricultural producers while the Administration continues to work on free, fair, and reciprocal trade deals" with China.
This is the second round of trade assistance announced by the US in response to what Washington termed as "unjustified retaliatory tariffs" on agricultural commodities. The first program, totalling US$12 billion, was announced in August 2018, with payments made in the third quarter of 2018 and the first quarter of 2019.
Primary producers can qualify for payments ranging from $15 to $150 per acre for row crops under this year's version of the MFP, with rates varying widely by county and region. The rates are based on the historical mix of crops produced by each county as well as USDA's calculation of the impact on each commodity of unfair trade practices over the past ten years.
The first tranche of payments is expected to begin this month with a potential second wave in November and a third, and final, distribution in January 2020. The USDA said that the second and third payments could be cancelled if the trade war with China is resolved beforehand.
The irony is that recent research has found that 10 per cent of the recipients, predominantly large corporate farms, are receiving a whopping 54 per cent of the payments. The vast majority of US farmers, the smaller operators, those with the least ability to cope, but are copping the brunt of Don's Party, have been abandoned as the payments are proportionate to farm size and success.
Call your local Grain Brokers Australia representative on 1300 946 544 to discuss your grain marketing needs.