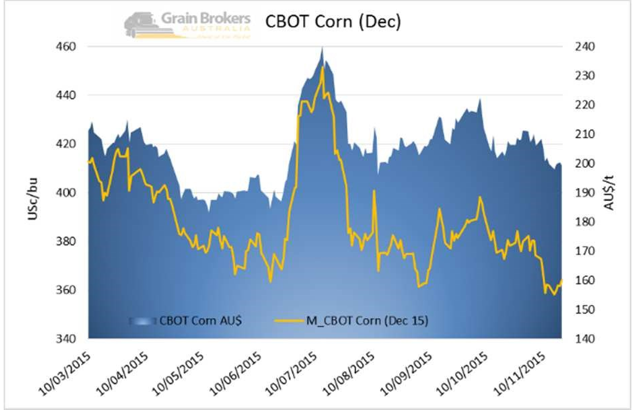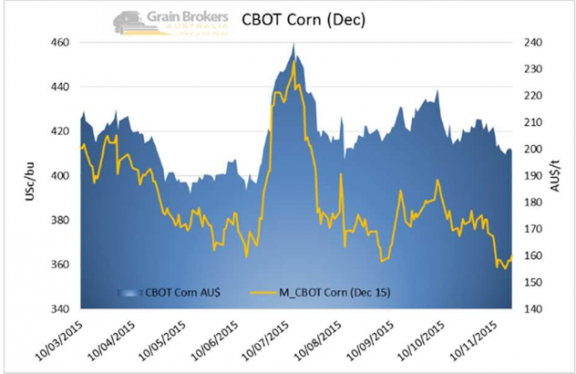 CORN/BARLEY
Dec 2015 CBOT corn futures gained 2.25 USc/Bu and settled at US$3.64 per bushel.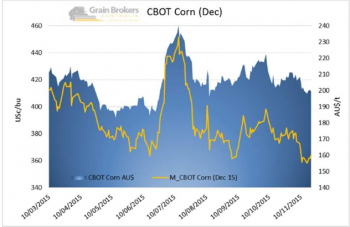 US corn is now 96% harvested without issue.
The UK is to supply 150k of high quality malt barley to china each year for the next 5 years, competition for Australia's malt barley exports to China.
Japan's use of corn in animal feed rose to 45.7% in September from 45.0% same time last year and corn most competitive alternative.
The IGC cut its forecasts for world maize production for 2015/16 by 3 million tonne to 967 million tonne in its latest Market Report.
The 5% decrease year on year was driven by downward output revisions for China and South Africa, which more than offset increases for the US.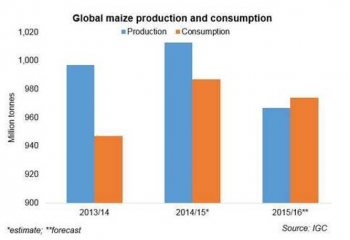 Analysts estimate Brazil's corn crop at 75% planted, below last year's pace of 92%.
To read the complete report click the link below.